Blog
Trending
Army Gifts For Him: Military Gifts For Soldiers and Veterans
Army Gifts are as important as army to country.As they say, our real heroes are army men. Our soldiers never fail to perform their duty. Without them, one cannot feel protected and safe at any time of the day or night. Due to their presence, one can freely live. 
They sacrifice a lot for the USA's safety. And we all should salute them for their bravery. Whether your little army soldier is graduating from military school, going for deployment, or a man retiring from the army. You all must be proud and thankful for their services.
So gift-giving is the only option to make them feel appreciated. I'm sure you all are confused about what the army gifts for him can be. Here is the list of best military presents to respect them and their occupation:
1. Folding Solar Phone Charger:
There is a very much need for solar panels in today's era. And for the people in the army, who don't have the facility of electricity all the time. They will need solar panels to charge their mobile phones. With the help of solar panels, a solar mobile phone charger charges the cell phone batteries. It is not limited to charging phones. They can charge another rechargeable device with similar requirements, like Bluetooth set, music players, etc. It is one of the best gifts for soldiers.
2. Army Water Bottle:
Hydration is a factor in being active and fresh throughout the day and preventing heat injuries. Give your soldier men the most important product. And nothing can beat the gift of a water bottle with a shoulder strap. It comes in stainless steel, which is BPA-free, and water remains chilled at any time of the day. It is easy to carry because of the water bottle with a strap. If you want a lightweight drink bottle, choose the plastic material. But go for camouflage to maintain that decency for army gifts.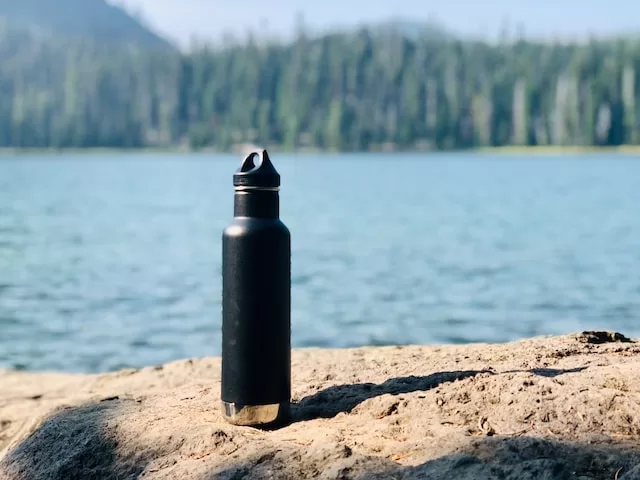 3. Military Coin Display Case:
It is such a matter of pride to receive a challenge coin for the army people. But he needs the case to be put collectively in order, right? So here's one of the unique army presents – an army coin holder. It is available in wooden material that looks attractive. The front door is transparent, and it has so many shelves. He can display more than 50+ challenge coins. It is truly one of the best army gifts for people in the military.
4. Army Trainers:
Military men hike through deep forests and deserts and climb mountains in all temperatures. In such cases, it is crucial to note the footwear they wear. Giving your soldier a pair of military trainers would help them to walk faster. While maintaining comfort and, at the same time, managing missions, these army shoes will give much-needed support to their feet. Also, the leather material of shoes makes them long-lasting. It is such an affordable gift idea for army soldiers.
5. Military Weapons:
The military lifestyle is such a risky one. In order to protect themselves, army men should have weapons for self-defense also. You can consider giving them a weapons kit, including a pocket knife (having blades that fold into the handle), machine guns, pistols, rifles (targets to the point), etc. All are available at the weapons gift shop. It can be a great gift option for the new army soldier.
6. Army Fitness Equipment:
Fitness is very crucial for the people working in the army. It enables them to perform all tasks without any injury. Soldiers must be fit to remain in the army field. So consider giving your military men some portable fitness and exercise equipment. No matter where they are, they can work out on the go. You can give them a treadmill, where they can do a treadmill cardio workout. There are many other workout equipments like a rowing machine (great for rower workouts), stationary bicycle, etc.
7. Vintage American Army Jackets:
The jacket is the ideal piece of clothing for the outdoor lifestyle. Heavy-duty canvas jackets are a must-have in the wardrobe of soldiers. Firstly, it gives comfort in all types of weather. These are light in weight and breathable. Also, duty jackets offer other features like waterproof material, warm pockets for winter, and many more. It can also create a fashion statement by pairing it out rightly. Choose low-key hoodie colors so they can wear their uniform without breaking the rules. It is the best army gifts for an army boyfriend.
8. Glassware Sets:
Veterans need good quality time with their families after serving in the military for a long time. And nothing can beat the gift idea than a drinking glassware set. Imagine cheering wine in a stemless glass after a long period of time. Doesn't that sound exciting to you? These glasses come in good quality with a pocket-friendly range. Due to its broad base, it has a good balance. One can easily clean and stack stemless glasses. You can use them for any formal or informal events. Also, you can choose the print of the army batch to make them feel more respectful. And here is one of the best personalized military gifts for him.
9. Military Duffel Bag:
Army backpacks are the most essential gift you must give your army people. These bags are highly durable. They can contain every needy item on their journey, like first-aid kits, multi-tools, hydration bladders, food snacks, compasses, and more. Duffel bags come with a shoulder strap that can be attached to any vehicle. Your army men will love this thoughtful gift idea.