Blog
18 excellent Farewell Gift Ideas For Colleagues or Boss in 2021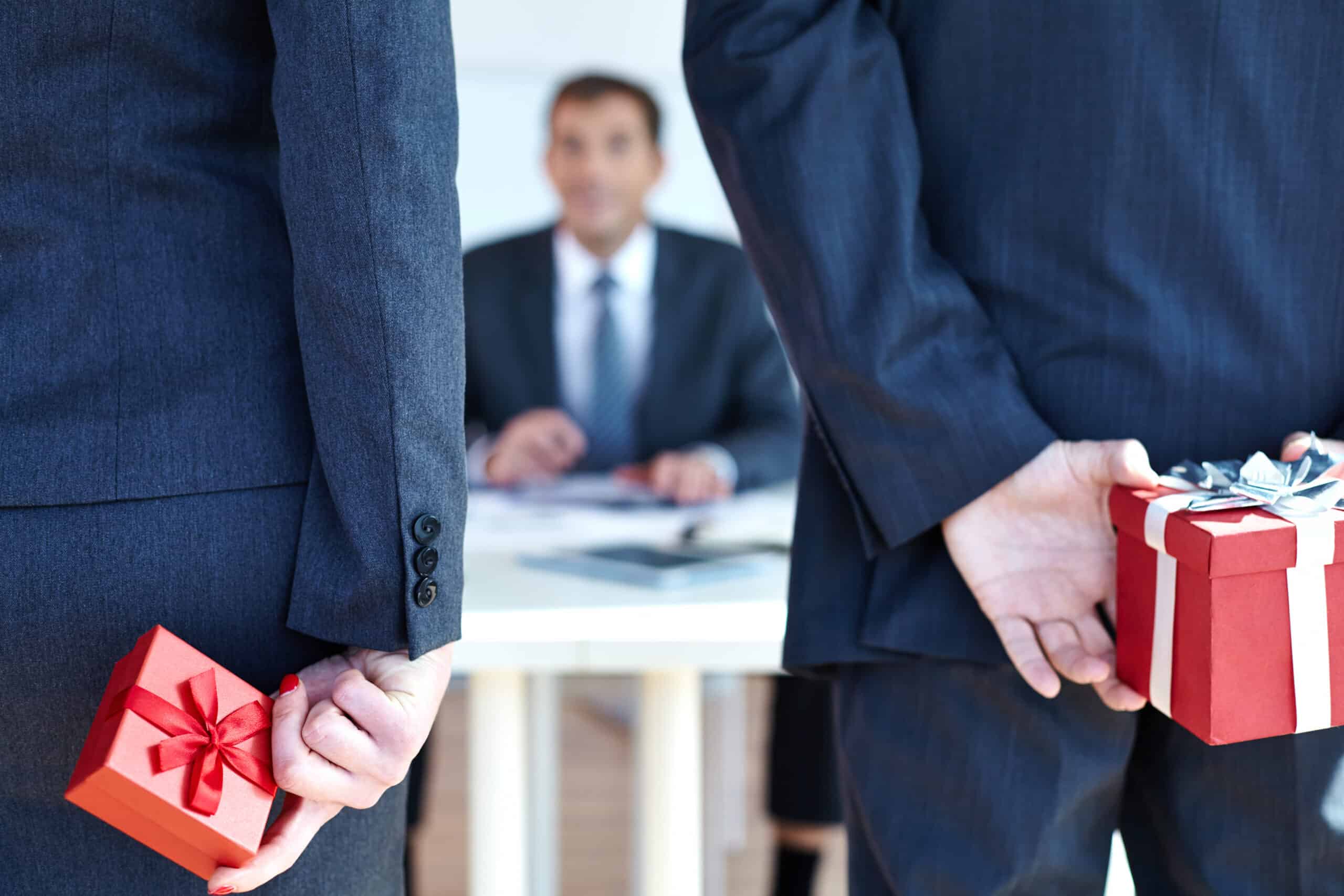 Finding Excellent Farewell Gift Ideas For Colleagues is not an easy task if you don't know them well.
The office is an integral part of every professional's life, where they spend almost a large part of a day. Though the office is a professional place, after spending a huge amount of time at the office with other office colleagues together, we usually become very good friends with each other, with whom all kinds of experiences can be shared without any hesitation.
So it's become very painful when a colleague leaves office due to retirement, transfer, or job changing purpose. It becomes difficult to accept also.
We cannot do anything to stop the matter; just we can pay our respects to them by arranging a well-organized farewell with lots of personalized gifts by which he or she will be able to remember her ex-office colleagues.
In this article I have listed some of the fantastic farewell gift ideas for colleagues or boss ( both males and females ) leaving work. These gift items are perfect to remind them you care for them.
Excellent Farewell Gift Ideas
1. Rainbowly Fresh Fruit Gifts & Flower Arrangements
Whether it's as a farewell gift for colleagues, a birthday surprise, or even just a thank you / appreciation gift, you can't go wrong with edible fruit arrangements as the perfect gift. Check out Rainbowly's creative take on fruit baskets and fruit platters that makes for a healthier choice gift option compared to cakes or chocolates. Be it for him or for her, this is a memorable gift for colleagues or bosses!
2. The Classics t-shirt or Hat
Despite having many useful and creative gift ideas, Office employees still love to get their name or company name printed T-shirts. When choosing this type of creative gift, always focus on quality. Try to gift them a good quality soft t-shirt that fits well, which they can use with great pleasure. The same goes for the hat. Always choose a good quality hat to give as a gift to coworkers. It will be our number one Farewell Gift Ideas For Colleagues or boss.
3. The Adventure Begins coffee Mug
After Farewell, your colleague or boss will start a new journey. This time they will be able to spend a lot of time with coffee, tea, or even wine. So a personalized coffee mug is the best gift idea for them, which you can give to your loved one, by which they will remember you.
4. Jute Tote Bags
Tote Bag is very useful to carry lots of products. The bag made with Jute can be a great alternative to plastic bags. When you gift this tote bag to your colleges on their farewell, it shows your eco-consciousness and concern.
5. Imprint personalize handbag
A handbag is one of the important things for girls as well as boys. So imprint personalized bag can be the best gift idea. When he or she will separate from you, and use the bag, he or she will always remember you. It can be a great memory. This could be an amazing farewell gift items.
6. Personalized Beer Glasses
Personalized beer glass with imprint the person's name can be a great gift idea for those for whom drinking is a passion. Some funny notes can go very well with this mug, these will make the mug more memorable like "I only drink beer seven days a week" or "Life is a little more honest after beer". So this a best Farewell Gift Ideas For Colleagues to give.
7. Imprinted Photo Frame
A photograph with a friend photo frame can be a great gift idea that will hold back memories for many years to come. If you think your coworkers are another family, you can put your reunion photo on the photo frame that is imprinted his name, there is no alternative gift.
8. The Luxury Watch
If you are looking for memorable Farewell Gift Ideas For Colleagues, then this watch is always a necessary and expensive gift idea for your friend or co-worker, which will always help you to remember. There are many expensive brands. So you can select the Aiqon which is both stylish and affordable.
9. Weighted Blanket
Weighted Blankets can be a very good personalized gift for those who want to go to another country or another city. When your co-worker puts on the blanket in the winter, he must remember you. It is one of the Excellent Farewell Gift Ideas.
10. Portable Chargers and Power Banks
Always be charged. Give the co-worker something that will help him stay charged when he or she is out of his or her home or in the office. There are plenty of options for a power bank in the UAE market. In this case, you have to be creative. Give them something memorable.
11. Sweatshirts (for that cold office)
Office temperatures are not always predictable. When the air conditioner runs in very cool mode, then the temperature became very cold. It is very important to have a sweatshirt in your bag at this time. In these cases, you can become a hero. You can gift your colleague a sweatshirt which will help them stay warm.
12. Wallet
The wallet is one of our daily usable products. It becomes our main companion when we go out. It is also important to remember that when we decide to give a gift to someone, what type of product is necessary for them. In this case, lather made or fancy Wallet is very useful. As per your requirement, you can also make this product personalized. This is a great farewell gift for colleague leaving work.
13. Bag pack
Bag pack can be a very ideal goodbye gift for them, those who move to another country or another city for the job changing. This kind of gift can be very helpful through which your friend will always remember you. Gift a Backpack to your colleague and impress him or her at the upcoming farewell ceremony. This is one of the Excellent Farewell Gift Ideas.
14. Airpods
Hard disc, a pair of earphones, or USB handsets is unique gift ideas of ​​this technically updated era. If your colleague is tech-savvy, these gifts are best for him. These all are the usable product. These products surely bring a smile on your friend's face when you give him a farewell gift. When he gets these gifts in his hand, he will think once that he needs these products. It may be an expensive Farewell Gift Ideas For Colleagues.
15. Lather made Keychain
Gift a lather made key-chain to your co-worker, this is also one of the best farewell gifts. Before giving try to make personalized. This Keychain with imprint the person's name can be a perfect gift, he or she will remember you when he is far away from you.
16. Smartphone case with section divider
The case on the Smartphone with section divider is another usable gift for your co-workers. Most of the time we keep the phone in our pocket and it becomes discolored. Or due to pressure it becomes silent or switched off. Its screen may not work properly. If you keep it on the case, the phone is always safe to keep in the case and the case comes with section divider we can keep our important documents on it. One of the Excellent Farewell Gift Ideas
17. Imprinted cardholders
Imprinted penholder, cardholders, calendars can be a great farewell gift for your boss or colleague. When it placed in one corner of their desk, it will make them remembered their office Colleague. It will remind you how close they were in the office day.
18. Parker Ballpoint Metal Pen
Leather made passport Holder with Leather Wrapped Ballpoint Metal Pen can be another usable gift. We usually use a passport carelessly. If the passport is kept in the passport holder, it will not be lost or destroy in any way. The pricy pen always a valuable gift for all. Passport Holder & Leather Wrapped Ballpoint Metal Pen can be a memorable gift for your Colleagues.
Where to find these gift items?
If you are from UAE, there are many companies selling corporate gifts in Dubai, Abu Dhabi like Gift Planet, ShassGift, PeacockDubai, RoyalPromotion etc. They are professional in corporate and promotional gift giving sector.
If you are from other parts of the world, try Amazon, Walmart or other online seller having expertise in selling gift items for corporate world.
FAQs:
What is the best gift for farewell?
A gift that shows you care and respect him/her. If it is personalized with their name or something related to them funnily, that makes them emotional, they will remember you forever. Gifts like customized Tshirts, hat, Wallets, keychain, power bank or any mobile accessories is the best fit for a farewell gift.
What is a good farewell gift for a colleague?
Items they use in their day-to-day life could be the best option for a good farewell gift. It's even better if you personalize it using their name or something funny slogans that show you are close to them can care for them. Find more personalized gifts items on Gift Planet
Do you give a gift for a farewell party?
Yes, we all give gift items for a farewell party. The purpose of giving a gift item is to show you care for them. It can be a souvenir for them and keep reminding his/her experience with you as a colleague or boss.