Blog
20 Best Romantic Anniversary Gifts for Him 2021
After becoming a wife, a women's most crucial duty loves her husband as no one did before. As a result of that love, the milestone event, anniversary, arrives every year.
In case you ever foolishly forget: I am never not thinking of you.
For the anniversary celebration, women looking start looking gifts for the guy who is taking a look after them throughout the year. When it comes to anniversary gifts for him ideas may come and go through the mind and left us confused.

It's not necessary for your gifts need to be costly.
Simple gifts with personnel touches can make people feel so good. Your gift needs to contact him romantic, nostalgic, funny, personnel kinda feel. There are 20 anniversary gifts for him with links, you can shop if you want.
Best Romantic Anniversary Gifts for Him Ideas
1. Sundial Compass with Special Engraved Greeting
Made with high-quality brass with glass on the top, this sundial compass can be used at your hangouts, decorate your tables. Come with a handmade mango wood case, it can be one of the best anniversary gifts for him. It comes with an engraved quote on the top "My Dear, Happy Anniversary, for many more great years to come. I will always be beside you, at all times, to any destination…Love You Forever!" it delivers your love to him while each time he saw that.
2. Love Messages and Quotes
A glass jar comes with 52 personalized, selective quotes and sayings about love. Open one for a message for a week; it can last until next year's anniversary. By opening one message per week, your loved one can feel your love for every week and the year, it feels like a more personal gift. It can be one of your best and romantic anniversary gifts for him one year anniversary. If you want customized messages within the jar or customized tag, the seller will do it for you.
3. Sculpted hand-painted figure
"The challenge for me is to honestly sculpt what I know to be true and to put my emotions into tangible form. Hopefully, this will touch a universal chord and be meaningful to others." – Susan Lordi
Carved in willow tree with love by Susan Lordi, this hand-painted figure feels more personal for an anniversary gift. This entirely handmade figure can fit your table or shelf; give a warm feel to the viewer. Perfect piece for the anniversary gift.
4. Men's Photo Wallet
Made of high-quality soft leather, you can feel comfortable while touching it. Print your memorable photo on it; it's going to be the best anniversary gift for him ideas. Additionally, you can add your message on the other side of the wallet. It comes with different slots for cards and cash; there is enough space to carry everything; at the same time, it didn't have that much weight. This personalized wallet is going to take your memories with him in the pocket.
5. Custom Leather Bracelet
What about a bracelet with custom messages or a name for a gift? Made with stainless steel and leather, it's going to decorate his hand. With 185 millimeter length and 12-millimeter width, it can be suitable for most of the hands. If you looking for anniversary gifts for him 5 years, you can carve a "happy 5th anniversary" and present it to him.
6. Whiskey Decanter Set
An 850 ml globe-shaped decanter with a customized ship within it. The decanter made with glass and base was built in wood. With 850 ml of capacity, it can hold the entire bottle of whiskey. He can use it as a decorative item on your table and can be used more than a decorating piece. Are you looking for anniversary gifts for him? This will be a perfect choice for you.
7. Open Up Your Chakras Mug
Handmade products are always unique, and they become the best things for a gift. If you are a fan of yoga practices, then this handcrafted chakras mug is for you. Resembling seven chakras of the body, it looked unique and gave an energy boost every morning. If you want to gift him a unique item, this is suitable for you.
8. Weighted Blanket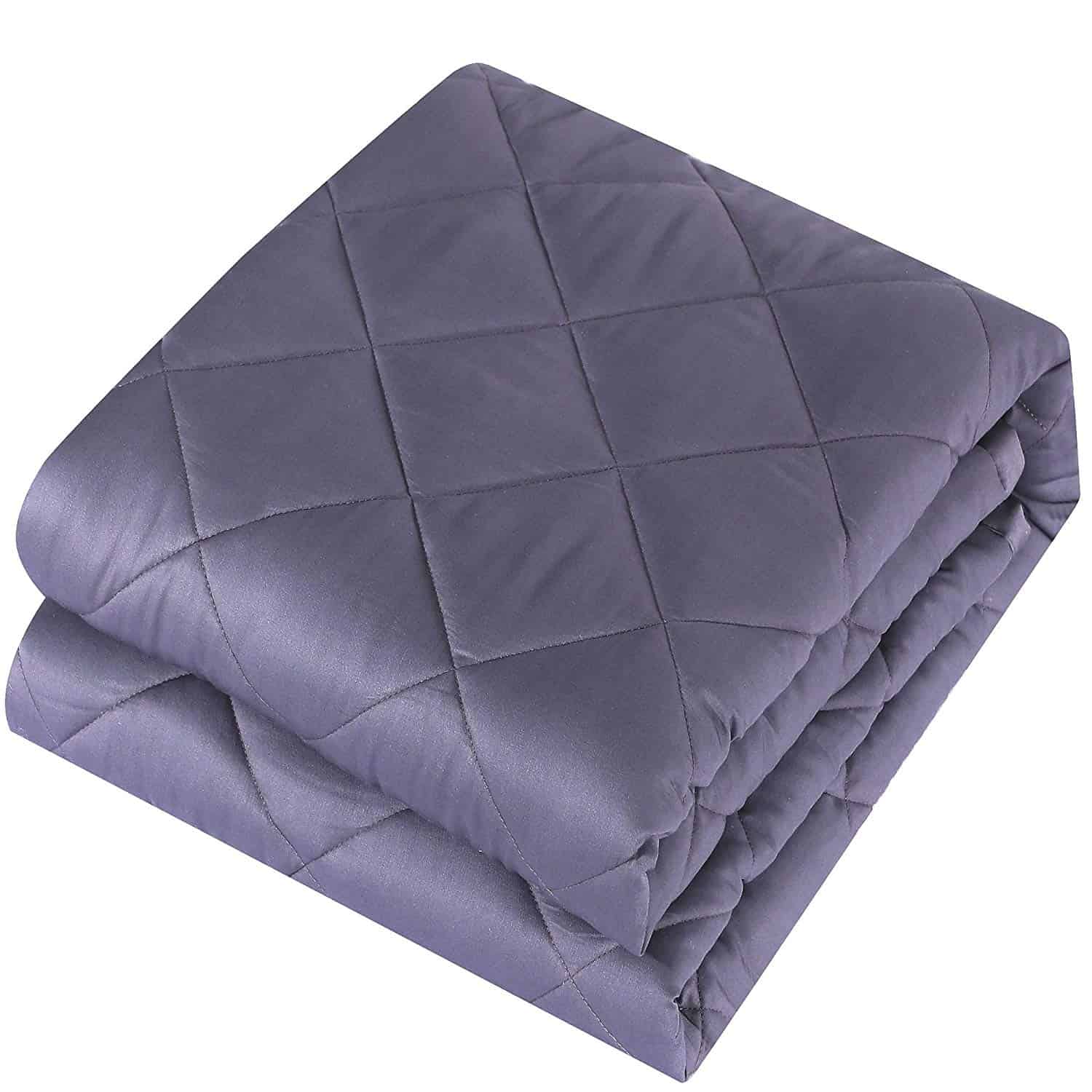 Those who are googling for anniversary gifts for him cotton; these blankets are suitable for your expectations. Designed with seven layers, these blankets can give you comfort on bed. The diamond-shaped glass beads with shared weights are going to your comfort agents while sleeping. Gifting weighted blankets is a lot of personnel, and it's going to stay in your bed and remind you.
9. Automatic Mechanical Wood Wrist Watch
Wood faced, highlighted with a golden dial with roman numerals in center of it. These kinda watches are looks unique and come with more quality and durability. Non-toxic and hypoallergic light weighed bands are used for this to feel weightless and more comfortable to wear. The seller provides one year warranty for it. It's a perfect idea for the anniversary gift ideas.
10. Bluetooth Wireless Headphones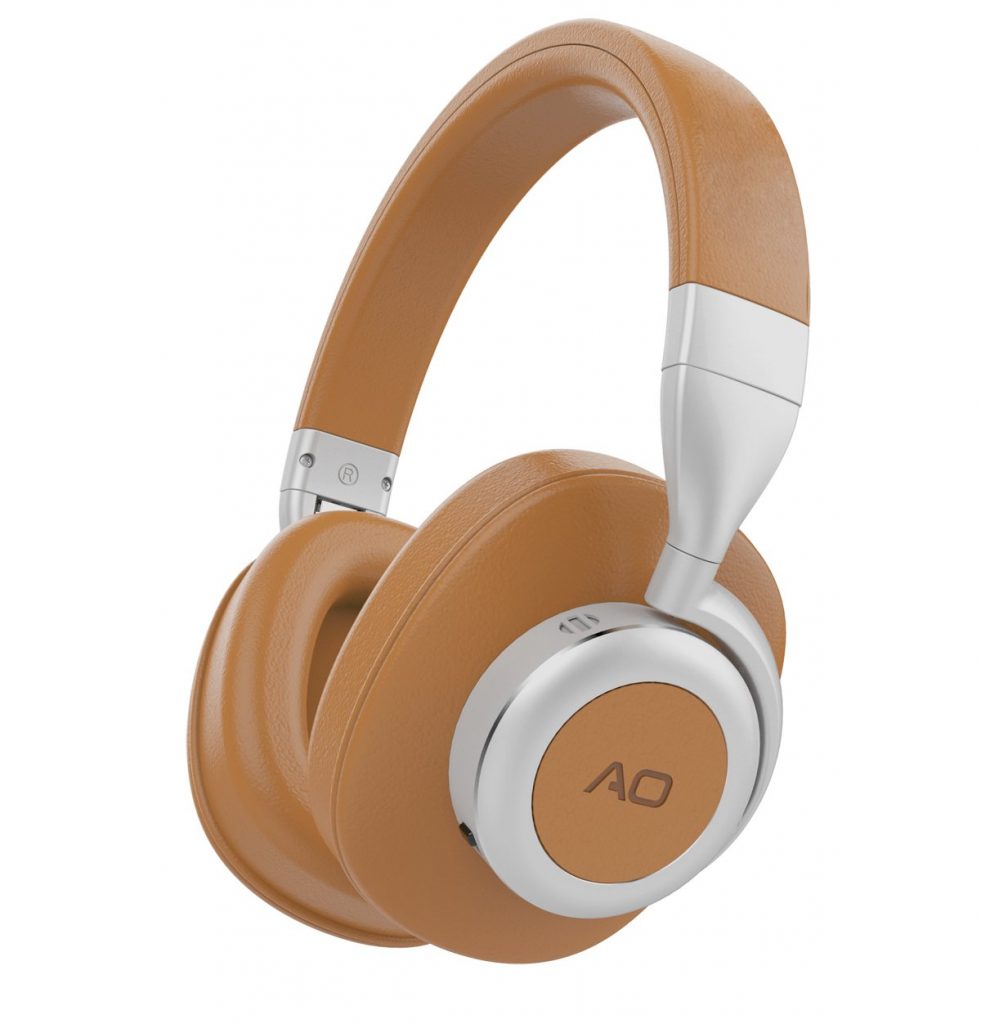 Bluetooth headphones are excellent gifts for music lovers. When the quality comes within your budget, it's going to be the perfect gift for him for this anniversary. Feature a balance of deep bass, full midrange, and crisp highs make any kind of music enjoyable while hearing anywhere. With the active noise cancellation feature, you can enjoy the core of the music. Gift it for him to feel and enjoy the music with memorizing you.
11. Head to Toe Groomer Kit
If you are looking for a gift for men, head to toe grooming kit is a useful gift for them. It comes with nine attachments, he can use it for all over body grooming needs. The battery power lets it use up to 70 minutes while you fully charged it. If you are looking for anniversary gifts for him ideas, the grooming kit is suitable for him. The seller offers a two-year warranty for that product. The attachments can be cleaned by water, and the self-sharpening surgical blades ensure its long-lasting performance.
12. Engraved Wallet Insert Card
Looking for some anniversary gifts for him 10 years or more or fewer years? A card carved with your love message that can be placed on the wallet is a perfect gift for him. A credit card-sized stainless steel card with your love message is portable in a wallet with your glimpses of love. You can customize the word on the card.
13. Anniversary Engraved Leather Picture Frame
A leather frame with an engraved message of 1st-year-anniversary wishes, it's going to be perfect for anniversary gifts for him one year. The text on the leather frame is stamped instead of printing. This landscape-oriented, covered with glass frame, is going to hold your memories inside it while hanging on the wall. While it comes to quality, the frame is going to long last for many anniversaries, still keeping your photos.
14. Whiskey and Rum Making Kit
Does your husband have good taste in drinks? Present him with this unique whiskey and rum making kit to make him excited. This barrel not only used as a decorating item for your home but also going to the storage of your highland scotch whiskey or spicy rum or full-bodied Kentucky bourbon. It comes with three different drink ingredients with this kit.
15. Smart Garden Grow Kit
Is he interested in gardening? Gift him with the smart garden grow kit to grow your plants inside your home. This kit comes with soil capsules, LED lights, and a plastic tank. There are no pesticides, hormones, or harmful chemicals in this, so you don't need to worry about eating the harvest foods from the smart garden grow kit. You just need to insert the pre-seeded capsules into the plastic tank and add water once a month. Now it comes with three capsules. If you are planning to gift something different to your husband, Try this smart garden grow kit. It's going to be one of the unique anniversary gifts for him ideas.
16. Personalized Photo Album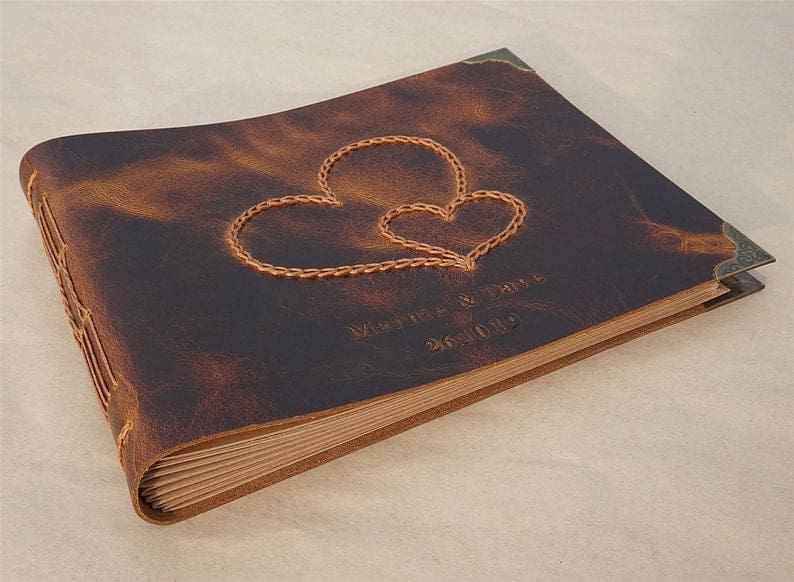 This personalized leather photo album is one of the unique gifts you can give. Entirely made with leather, Kraft paper, white paper, black paper, and much more, this album is entirely handcrafted. You can customize the color of the leather; text can be customized as you wish. For example, happy 5th anniversary, it is a perfect idea for anniversary gifts for him 5 years. It comes with 100 pages, and the stamps are made with matrix typing instead of laser printing.
17. Armaf Club De Nuit Intense Men's EDT Perfume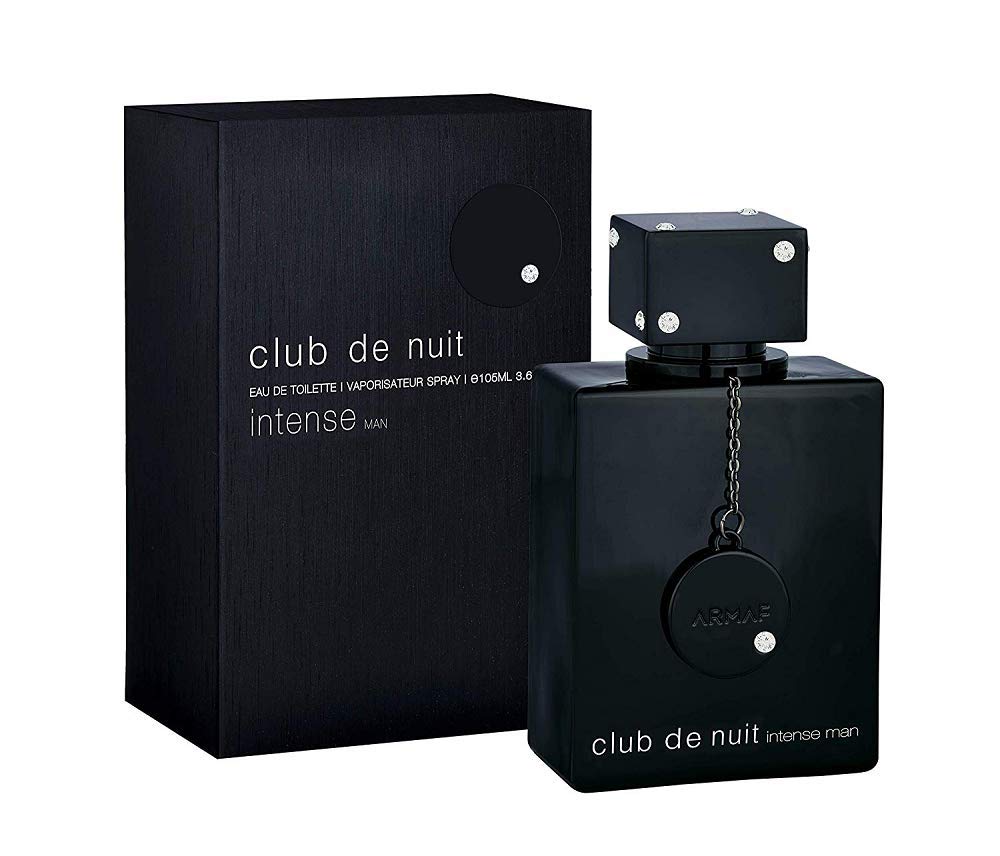 This Armaf club de Nuit men's EDT perfume was one of the pleasant smelling scents for men, and gifting is going to feel more personnel to him. Its long-lasting fragment and intense make the perfume feels more expensive than it is.
18. Personalized Mix Tape Pillow
Mixtape cassettes are the best things while putting them on a walkman and rushing through the roads. To remind the nostalgic feel, this pillow was made to look like a mixed type. Having this on your bedroom going to give you a nostalgic feel and decorate your bed. The seller offers a customization option, so you can print your name or any message you want on this pillow and present it to him.
19. Windproof Ashtray with Lids Metal Portable Cigarette Ashtray
This zinc alloy ashtray is looking more than an ashtray. Embossed with unique patterns, it seems like an antique piece. Built with quality, Long-lasting, durable, anti-oxidize, and convenient to wash. The semi-closed windproof design looks fantastic, and it avoids the ash from fly away.
20. Gold Plated Double Heart Table Top Ornament
Specially made for the anniversary, this gold plated double heart tabletop ornament can be given as anniversary gifts for him 10 years, 20 years, and every anniversary ceremony and feels more romantic. Made with two hearts and each heart have a small crystal heart hanging inside, it looks more impressive. Made with 24k gold and precision cut matashi crystals, the built quality was superb. It comes with a small velvet pouch and a gift-ready box. If you are looking for anniversary gifts for him ideas, this is perfect fits your expectations.
Finally,
Anniversary is a ceremony of remembrance, and your gifts for him needed to be remembered. Your anniversary gifts for him ideas must be unique and need to expose your love. You can select a vast number of useful gifts but without cost so much. For you people searching for cheap but good anniversary gift ideas, these are romantic anniversary gift ideas for him.