Blog
Trending
Best Kindergarten Graduation Gifts For 2023
The kindergarten Graduation ceremony symbolizes that The happiness of tiny wins in every aspect of life is just priceless. No matter how big or small a win is, enjoy the moment.
So, the same goes for little kiddos completing their schooling from kindergarten. Let me be clear. Kindergarten is the preschool process – where your kid learns to play, read and write, tries to interact with others, and gets knowledge of practical activities. The age limit for kids going to kindergarten is 3-7 years old. And after ending their little educational journey from kindergarten is the kindergarten graduation or preschool graduation.
For elders, it is not a really big thing. But for little ones, it is truly a roller-coaster ride. They worked super hard for this. It's precious time for the family to congratulate and celebrate the little joys with them. Or throw a surprise kindergarten graduation party at your home. And inspire your kid to move towards the next level – primary school and beyond.
From giving fun games to play, puzzles, and solving riddles, to any two wheels for big kids. Here are the kindergarten graduation gift ideas for your kid that will bring a smile to their face:
1. Frisbee Sport:
After kids graduate from preschool, it's time to play outdoors. And, nothing is a better gift-giving idea than ultimate frisbee. This outdoor game comes in many designs and shades. This fun game develops a child's fundamental skills. Like backhand throwing skills, which speed to throw, how to catch (catching skills), and so on. Little graduates will feel energetic and healthy by playing frisbee. One of the best kindergarten graduation gifts for your child to give!
2. Brain Teasers and Puzzle Books:
Brain development is very important for growing age. So it is time to brainstorm their minds. Giving them the New York Times crossword, math brain teasers, hidden picture puzzles, jigsaw puzzles, etc., would not only sharpen young minds. But by solving them, they can increase their concentration and thinking power. They can discover their capability to analyze things. It would be the perfect kindergarten graduation gift for kids who love to solve puzzles.
3. Two Wheels Ride Ons:
Physical activity is the main factor for kids' development. One of the best gifts for kids to give at an early age. Since it's time to learn new things, surprise them with the training wheels. They will learn to keep their feet on the pedal and pedaling in a circular motion. In which speed to ride. Also, it comes with a basket in which your kid can keep a water bottle. So no stress about keeping them hydrated. And thus, your young one will gradually gain confidence by balancing a two-wheel bicycle. Not only they learn to ride, but they will remain fit and healthy. They will appreciate you for this.
4. Kindle Fire Kids:
This is one of the best kindergarten gifts, especially if your child starts to read. Not only is it limited to reading. Little kids can enjoy listening to music, playing educational games, watch kid-friendly movies. Access to all, in only one electronic gadget. This device is specially designed for kids. Parents can filter the content, according to their age. This device is available in many shades.
5. Organic Kid Makeup:
Makeup is a girl's first obsession. It is not necessary that every girl is fond of makeup. If your kid or someone you know started experimenting with light makeup look, this could be one of the best kindergarten graduation gifts. The kid-friendly makeup kit is just what your kid wants. It will keep your kid's skin protected. It will feel gentle on her skin. Also, being an eco-friendly feature, it will keep the environment safe. The Non-toxic & organic makeup kits for kids are available in many brands.
6. Crayon Coloring Pages:
Coloring itself sounds like a fun and exciting activity. After their kindergarten graduation, give your kids coloring sheets. It will keep their mind calm and relaxed. By coloring pictures, they will learn to develop patience in themselves. For little girls, you can choose unicorn coloring pages, princess coloring pages, etc. And for big boys, go for Pokemon and Spiderman coloring pages. This activity will keep them busy and will stay away from using gadgets.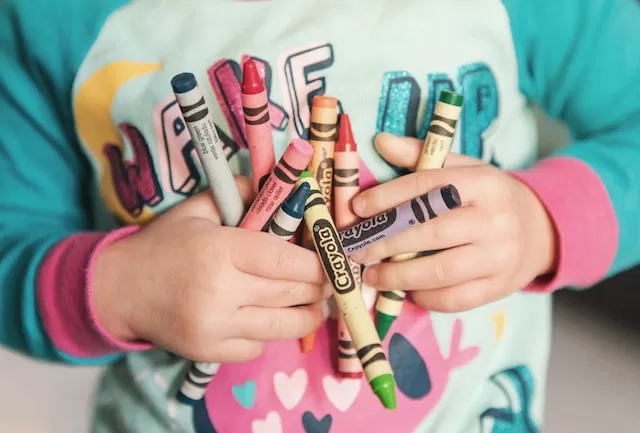 7. Kindergarten Board Games:
Board games are one of the exciting yet educational gift ideas. Such games are not only for entertainment, but by playing these games, little ones can learn to identify colors and shapes. Like in Scrabble, they try to make and learn new words. Their thinking power will increase. They try to maintain coordination in between playing. Many board games for kids are available, like Pictionary, Sequence, and Monopoly Junior, and the list is endless.
8. Barbie Dreamhouse PlaySet:
Barbie dolls are every girl's first best friend. They try to share their emotions and feelings with the doll. And slowly, their communication skills will also improve. They learn to be empathetic. Your little girl will be mentally strong. These Barbie dolls & playsets come with a doll and accessories like Barbie's outfit, hair brush and rollers, footwear, etc. Some Barbie playsets also come with dollhouses too. The Barbie doll set is available at the gift shop. 
9. Kids Acoustic Guitar:
Music is the sole therapy for everyone (including kids).
And how amazing if you know that your kid wants to learn music? It can be the perfect graduation gift for a 5-year-old. The mini acoustic guitar has so many features like it is portable, so your kid can play it anywhere. Also, it comes with free video lessons that will make it easy to learn. It is totally kid-friendly. Your young one will be going to love it.
10. White Blackboard For Kids:
Learning and writing are a part of a young one's life. And nothing can beat the dry-erase board. While they try to draw or write words, at the same time, they are also learning. The polished texture of the whiteboard makes it easier to write and rub. Your children will love to doodle on it. The black marker is on whiteboards, and your kid's hands are protected. Also, it is long-lasting. So overall, it makes the best preschool graduation gift ideas.