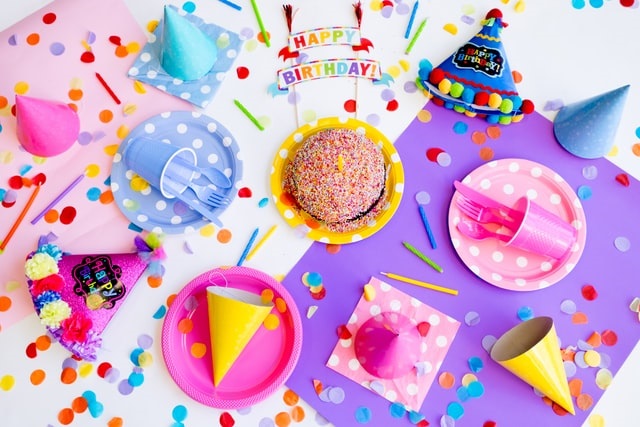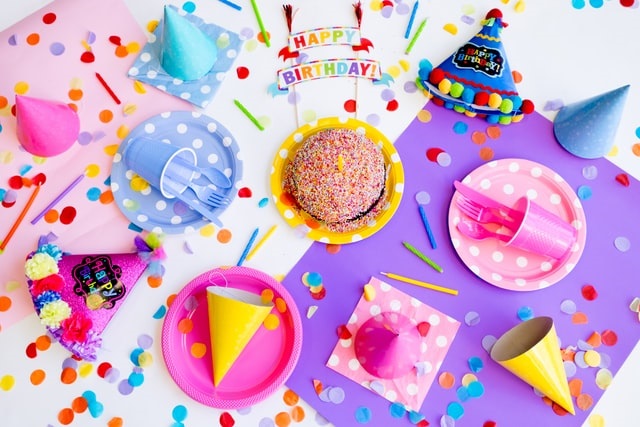 Photo by Lidya Nada on Unsplash
Birthdays are joyous occasions that we should celebrate with the people we care about the most. For little kids, it's another fun day to hang out with friends and family; only this time, it has cakes and games involved. Who doesn't like cake, right?
But before we get to the whole party planning shebang, remember to do the inviting part. To do that, send out fun invitation cards to your kid's buddies. If you know a thing or two about designing, that's great! You can whip up an invitation for your little on-the-fly with your skills. 
But if you aren't that gifted in that department or stuck in a pinch, that's okay! You can always go for birthday card templates. These handy files will save you time and effort from designing one from scratch. If you don't know where or how to look, here are some tips to help you spot the most suitable template of a birthday ecard for a kid's celebration.
Choosing an Invitation Template for a Child's Party
Consider your relationship with the celebrant
Since you're the party planner, you may want to think about your connection to the celebrant. For example, is the celebrant a part of your family or an acquaintance?
If your case is the former (especially if it's immediate family), that's awesome! The next few steps won't be as tricky since you're around the celebrant a lot. But if it's the latter, don't worry. Invitation planning shouldn't be a daunting affair, and it doesn't necessarily have to be done alone. You can always ask questions to their family members if you need some help; they'll be happy to answer any inquiry from you.
Get to know the celebrant's preferences
One of the great things about birthday card templates is that most of them come in customizable formats. This feature allows you to add personal touches to them despite being pre-made. And since birthdays are personal affairs, a little customization won't hurt anyone.
To get this part down pat, find out what tcelebrant ist's interested in. For example, what are his or her favorite colors? If he or she is into certain things like TV show characters, you can base your invitation design around that specific show's aesthetic. If you can't grasp the kid's preferences, again, there's no harm in asking around.
Be mindful of the formality, size, and theme
These questions may pop up as you go along the party planning process:
Is the party a formal affair, laid-back and casual, or an intimate gathering?
Does it have a specific theme, or does it just go with the flow?
How many people are attending the shindig?
Guests may end up asking themselves these questions too. So the invitation should answer them (and a few more) when they receive them. Since invitations set the tone, create expectations, and build hype, people should have a slight idea of what to anticipate while being guaranteed a good time. After all, a birthday party won't be a celebration without fun.
Think about the budget
Erring on the side of caution is never a bad thing in invitation (and, by extension, party) planning, especially if you're under a set budget. How far are you willing to go for the best birthday card templates? What are the things you're not ready to shell out for?
Remember, invitation-making is just a tiny segment of the party planning process. Be practical when thinking about factors like design, paper quality, and printing costs. This step makes it all the more important to get Step 3 right. You'll be a lot less stressed when you know how to work around money matters.
Set the right tone and mood
Kids' birthday parties need tone- and mood-setting just as much other celebrations do. As mentioned earlier, invitations should do this job to set the right expectations for guests.
Graphics alone aren't going to cut it. Include written texts too! Although pictures and illustrations tell stories just fine, they work best with words.
Messaging is an important part of invitations, so choose your words wisely. You can go for the standard "Happy Birthday" greeting or go on another route. You can be as sincere or humorous as you want as long as you don't say anything out of line or inappropriate.
Pick your paper type
Invitation papers may not seem much to scoff at. However, one wrong choice can result in birthday card templates looking horrendous.
Invest in high-quality papers to make your invitations look great. If you want a convenient go-to, use heavy cardstock. Go for linen or cotton for the elegant and sophisticated theme you have a colorful design? Silk paper is your best bet. If you have a green thumb, buy recyclable paper to keep Mother Nature happy.
Along with the design and budget, keep the celebrant's style and preferences in mind when choosing your invitation paper. What they say matters—it is their party, after all.
Choose the best print type
We're almost at the finish line—now, all you have to do is select a suitable print type to make your printable design come to life.
There are tons of print types available, so the choice is up to you and the celebrant. If you're on a tight budget, digital printing is always there for you. Want something more formal? Go for options like embossing or letterpress. Want to get extra creative? Go ahead and combine two styles! Just make sure your two choices mesh together perfectly.
Much like the paper, your budget and design should be at the top of your considerations when picking out a print type. You don't want an ugly-looking result, do you?
Choosing birthday card templates for your kid's party invitation shouldn't be a stressful experience for party planners. All you need is to know what you're looking for and where to look to make it easier on your end. Then, just go back to this entry and its steps if you feel a little lost in the selection process. Have fun and good luck!
Author bio
Emma Olivia De León is a writer at TemplateMonkey and a regular guest contributor on other industry blogs writing about traveling and career growth. Find her on LinkedIn.