Blog
The Best Cheap and Last Minute Mother's Day Gifts
From the moment you were born, your mother has always been there for you. No matter what you faced and are still facing in life, your mother is always there to encourage you to push through in life. There are no words to describe a mother's love for her child or children. Mothers make a lot of sacrifices to ensure that everyone in the family is well taken care of. Most mothers will endure a lot of suffering just to see their husband and children happy. That is why they are celebrated twice every year on Mother's Day.
With Mother's Day first approaching, what kind of gifts are you planning to send or hand out to her during that special day for mothers? No amount of cash can buy the perfect gift that matches your mother's unconditional love. Even though mothers are down to earth and can appreciate anything, it is always good to look for a mother's day gift that touches her heart. The gift for mom doesn't need to be very expensive, just thoughtful, or meaningful enough for her to appreciate. A meaningful bouquet is good enough to express your gratitude and appreciation towards your mother. If you have no idea of the best last-minute mother's day gift and looking for it on google, check these gift ideas out.
Also Read, Confirmation Gifts for Girls!
Last Minute Mother's Day Gifts
1. A Bouquet of Pink Blooms
Going with natural, meaningful last-minute mother's day gifts of flowers is a good idea to begin with. Also, flowers in a pretty ceramic vase with a handwritten recipe will surely impress your mother. If you lack proper words to express your appreciation for all the great things your mother has done, a bouquet of pink blooms will do that for you. Flowers that come in pink blooms are widespread, and you can't miss them at online flower delivery, flower shops, or at your local florist store. The best blooms to send on Mother's Day are pink carnations. Because they first grew where Mary, the mother of Jesus, cried to mourn her son on the cross. Definitely, choosing a flower as a gift for mom is a good option.
2. A "Best Mom in The World" Coffee Mug
To put food on the table or to pay bills, a mother has to wake up early every day and go to work. This means that she will need a dose of coffee to keep her going the whole day. If you are caught up with events, and you forgot that it was mother's day, you can just rush to the store and get her this mug. It is one of the best last-minute mother's day gifts that mothers will love. As she sips that mug of coffee or hot chocolate with cookies, she will always think of you. Every mother feels heartwarming while receiving such a gift from kids.
3. A Throw Blanket
You care about your mother's health, and you want her to stay warm during the cold evenings. To express your concerns, the best last-minute Mother's Day gift would be a throw blanket or a weighted blanket. Also, if it has any unique embroidery, that makes it even special. This is a thoughtful gift for mom that lasts for a long, and it is very warm and cozy even in every weather. She did her best to keep you warm while you were young, and now that you are older, it is time to return the favor.
4. A Pair of Shoes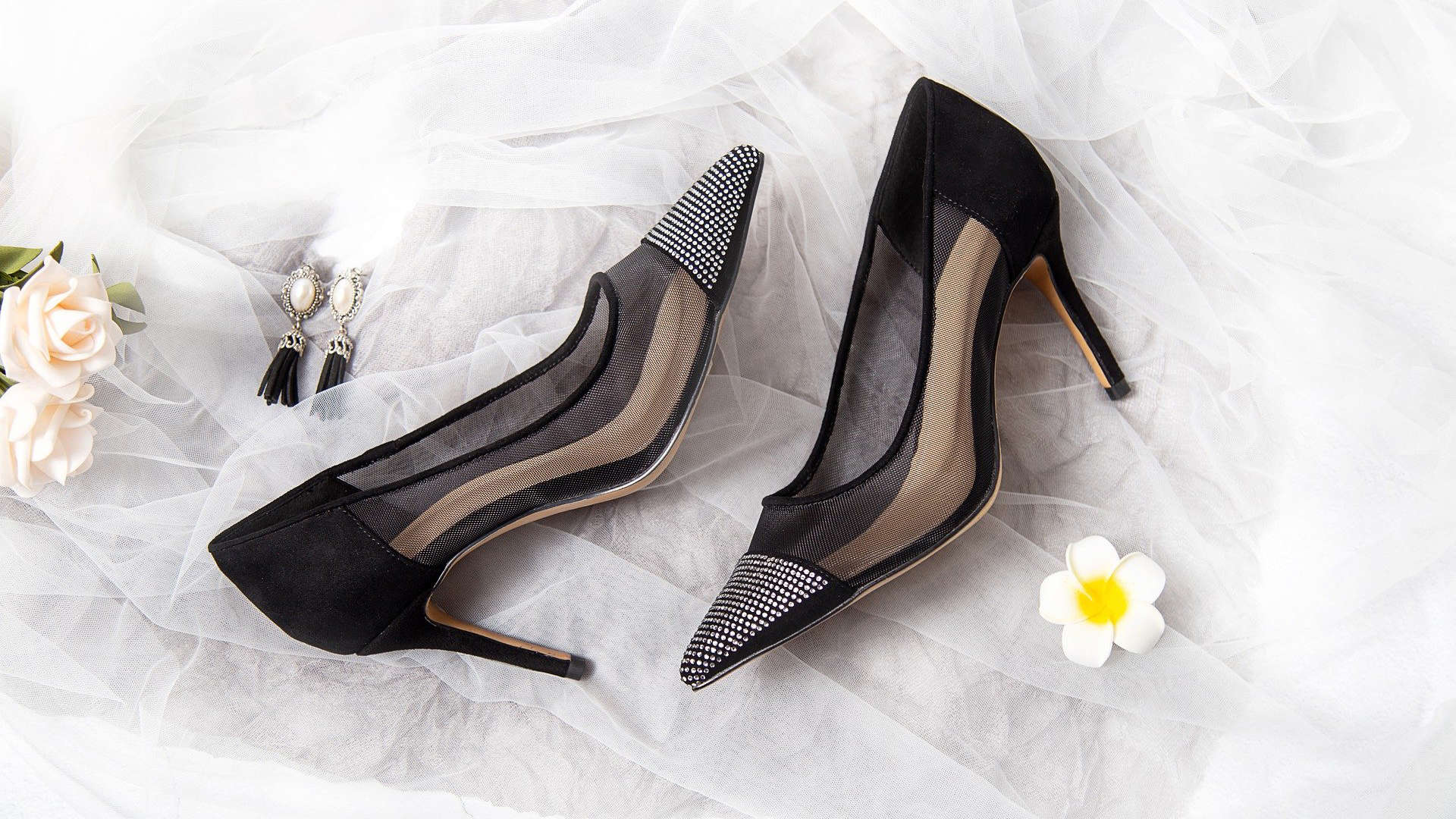 Sometimes our mothers work so hard that they forget to take care of themselves. Mode of them end up with torn shoes and don't even realize it. If you realize that your mother's shoes are worn out, a gift box with a pair of shoes are among the best last-minute Mother's Day gifts. The best thing about shoes is that you can get them in her favorite color or design. It shows that you honor all the sacrifices that she goes through just to make sure you have everything you need. Shoes are definitely a good and meaningful gift for mom.
Also Read, One Year Dating Anniversary Gifts for Him!
5. A Piece of Jewelry
If you think that your mother deserves to be crowned as the best mother in the world, then you need to show her that. The best gift you can surprise her with on mother's day is a piece of designer jewelry. It may be a necklace, earrings, or bracelets in a gift box. Whatever your picks, they need to ensure that they help you express vividly what you feel for her as your mother. Jewelry doesn't always have to be expensive; some of them can be bought with a small amount of money. You can send her a piece of jewelry with a personalized touch. If you are looking for the best gift for mom ideas, jewels are the easiest and elegant option.
6. A Mother's Day Gift Voucher
Among the best last-minute mother's day gift is a gift voucher. The best thing about presenting a voucher or gift cards as a gift for mum on mother's day is that you can send it to your mother and she will decide what to buy with it and can buy it with less amount of money. It is also quite convenient, and you can easily send gift voucher cards via postal mail. Your mother will appreciate the gesture in a big way. Mothers deserve to be honored, and even a small amount will go a long way.
7. Kitchen Appliances
To give you the energy and strength to continue with your day, your mother prepares delicious and balanced diet foods. If you are looking for a suitable way to show that you appreciate her cooking, then getting her kitchen items with work will deliver the message clearly. It may be a blender, juicer, a microwave oven, mixer, or even a spoon; all of these picks will work out well as the best gift for mom.
8. A Wall Art
Another one of the last-minute Mothers Day gifts that will impress your mother is photo gifts. Wall art or picture frames are some artistic gifts that make people fall in love with them. A family portrait with an elegant frame makes a perfect mothers day gift. To make it even better, you can add a personal touch by making it a custom gift. Including her name and all the wonderful things that remind you of her will be making it a perfect gift. If your mother appreciates fine art, then getting her personalized wall art as a mother's day gift is a perfect idea. A personalized gift from kids always feels so close to the heart. She is a great piece of art, and everything that she does is super awesome! 
9. A Fruit Basket
A basket of fruits offers a healthy way to tell your mother that you love her and that you live long by maintaining a healthy lifestyle. Your mother ensured that you cook your veggies and fruits to stay strong and remain healthy. A great way to show that you are grateful is by sending her a lovely fruit basket filled with all different kinds of fruits. Presenting a fruit basket is a unique gift for mom's ideas.
Conclusion
You only got one mom figure who brought you to this world; therefore, make sure that you honor her by sending her one of these last minute Mothers Day gifts. All these gifts for mom and many others are available at CosmeaGardens.com, your one-stop-shop for flowers and gifts for all occasions.
Also Read, Top 10 Awesome Gifts for Dads!