Blog
8 Creative Mother's Day Gift Ideas 2021
Mum's have always been a source of unconditional love and support for all their dedication and care influences and motivates everyone around them. Well, mother's day on the way and you sure need of most creative mothers day gift ideas for this year.
That said, when it comes to showing them gratitude for being the amazing person that they are, we may tend to run out of worthy ideas. By expressing just how thankful you are for her, through sentimental and creative gifts, you can make Mother's Day 2021 memorable for your mum.
You need not rely on a simple card or a trip to a fancy restaurant; getting creative with your ideas can help you make a unique and original gift that your mum is sure to love.
From simple ideas like creating artwork together or attending a virtual cooking class to a themed breakfast and a chocolate gift subscription, there are a plethora of ways for you to consider – all you need to do is put on your creative cap!
With this in mind, here are a few Mother's Day activity ideas that are sure to help you make your mum feel special and loved.
Let's take a look!
Creative Mother's Day Gift Ideas
Get in touch with your artistic skills and bond over your creations by spending a day immersed in arts and crafts with your mum.
Painting is a great way to indulge in creativity and have a nice bonding experience. By working on different artworks together, you're sure to have a few laughs and have quality time with your mum. Moreover, if you prefer crafts, you can always try out scrapbooking or origami for something unique and fun.
With various videos and courses available online, art and craft is something you can easily try out – it's fun, memorable and results in you and your mum creating unique artworks.
Pro Tip: You can gift your mum the artwork you created, along with a Mother's day gift hamper at the end of your painting/craft day as a sentimental gift – it'll surely make her feel special.
While cooking is something many of us do every day, it's always an enjoyable experience – especially when it's with your mum. That said, consider attending a virtual cooking class for an unforgettable Mother's day celebration.
Virtual cooking classes have become all the rage and Mother's day provides you with the perfect opportunity to try this out. Sushi making, virtual easter egg decoration, baking classes, etc. – there are so many different cuisines and food options that you could try out.
Moreover, selecting something new, like a virtual chocolate tasting experience, can be a great learning experience for you and your mum. Once you're finished with the class, you can both gorge on the delicious food you and your mum made with a glass of wine to continue with the celebrations.
3. A Themed Breakfast-In-Bed
Let's face it, there are very few people who don't like the idea of a lavish breakfast-in-bed. So, this Mother's day, why not consider giving your mum the ultimate breakfast in bed with a themed twist?
Since breakfast-in-bed has always been a popular idea, adding your twist to it can enhance its appeal greatly; here, a great idea could be creating a colour-themed breakfast. You could include flowers, a Mother's day boxed card, scrumptious food and of course, a warm cup of coffee/tea to it.
Moreover, going all-out with breakfast by including her favourites can make the meal all the more special.
This sentimental gesture along with the personalised themed breakfast is sure to leave your mum feeling warm and loved, making this Mother's day celebration a success.
If you're looking to revisit some nostalgic memories, playing old-school board games is a great idea that you could try out.
In this digitised era of online gaming, old school board games are still popular due to its charms and unparalleled fun that it brings along. From classics like twister and monopoly to battleship and Clue, there are many games that you could try out to revisit the good old days. Moreover, the added experience of playing with your mum makes the game all the more better.
This Mother's Day, consider arranging an English high-tea with your mum for a more sophisticated yet fun celebration.
Sipping on sangria's or hibiscus tea with English scones and berry tartlets – what more could one ask for? Take this a step further by setting up the spread in the garden to have a cute outdoor high-tea and decorate the spread with some fresh flowers and maybe a few scented candles or balloons.
From cookies and snacks to decorations and conversations, a high-tea is a great idea to let your mum relax and have fun. Moreover, you could go all-out and dress in elegant outfits to make your Mother's day celebrations all the more enjoyable.
6. Spa Day – At Home!
Since Mother's are always busy – be it work, family, or other external factors, they may not get enough time to sit back and take care of themselves like you wish they would. This is one of the best and cool experiences as Mothers day gift ideas this year.
That said, why not have a spa day at home to treat her and make her feel refreshed?
Home spa days are an excellent way to indulge in some much-needed self-care activities for your mum. From spa treatments to facials, make your mum feel pampered and special by creating a soothing spa-like atmosphere in the comfort of your own home.
What's more, you could end the day by gifting your mom a self-care hamper with scented candles, a Mothers day card and some luxurious confectionery.
7. Host A Karaoke Party
If you're looking for a more upbeat celebration idea, we've got you covered – host a karaoke party for your mum this Mother's Day.
Karaoke is always fun and exciting and with your mum, it can become all the more memorable. Whether it's just you and your mum or you invite a few more friends and family, karaoke creates a positive and upbeat atmosphere and ensures everybody has a good time.
Setting up the right atmosphere, keeping drinks ready and having fun lightning can help you set the right ambience for your karaoke party.
You could add your mum's favourite songs and enjoy a mother-daughter duet or you could sing solo and dedicate a special song to her – a karaoke party is a great way to celebrate your mum and build memories that she is sure to cherish over the years.
8. Take A Virtual Tour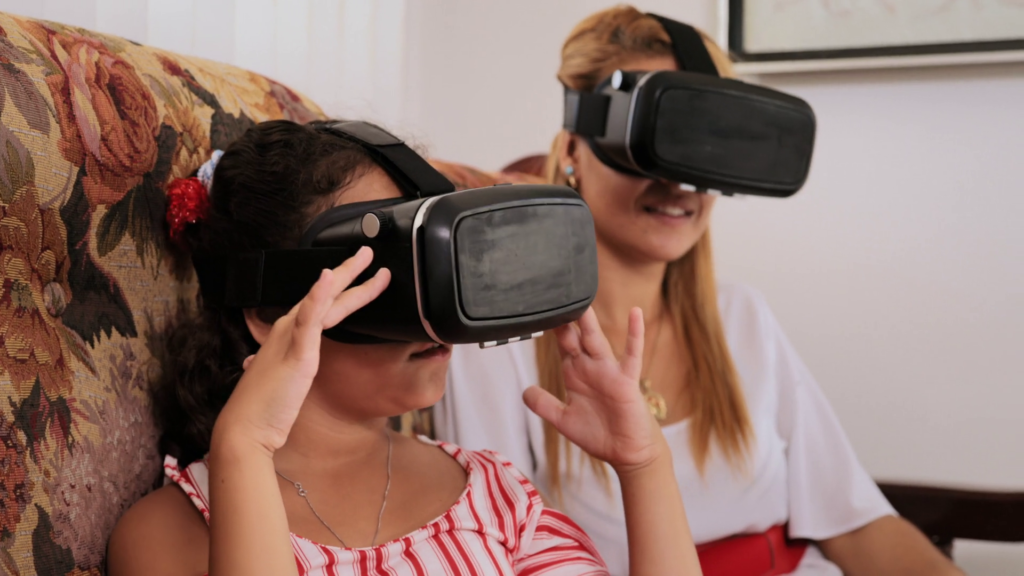 Virtual tours of places across the world let you experience some stunning locations from the comfortable confines of your home. Since taking a trip abroad may not be necessarily possible for you and your mum, why not experience picturesque places from your couch?
Visiting places like tourist destinations or museum tours is now possible with various online tours available.
Your mum and you could enjoy a unique experience and take a tour of any place you've always wanted to visit. Moreover, you can stay cosy and warm and experience the stunning views of the shortlisted places you'd like to visit with your mum in the future.
A virtual tour for Mother's day is a unique and creative way to spend this special day with her while experiencing unique places; make the most of Mother's day 2021!
To Sum Up
Whichever idea you go ahead with, your mum is guaranteed to feel special and loved. So choose your most creative mothers day gift ideas from this list, Indulge in these unique and creative activities to ensure your mum has an unforgettable day full of fond memories.