Blog
Top 10 Awesome Gift Ideas for Dads!
The best way you can show your number one man-friend how much you appreciate him and his efforts are to get him a thoughtful, practical, and budget-friendly gift.
The "man of the house," the dad, your father has been there for you through it all: the bike falls, first heartbreak, high school graduation, you name it.
Steal the show from your great "aunty Kenny" this Christmas, or if his birthday is coming up soon, by showing up with a unique idea with a sentimental touch.
There are picks for every type of dad: the home chef, beer lover, movie watcher, and Mr. Handyman. If you think he is the type of father that claims he has everything he could ever want in life, the following article has gathered a few thoughtful options that will prove him otherwise and steal his heart at the same time – coming from his beloved daughter or son. Now here we take a look at 10 awesome gift ideas for dad.
Moving away from the tradition
A pair of corduroy socks, cologne, tie, a coffee mug, or a beer glass –this is the list you make to get your dad every year; it is the type to move away from tradition and make a show. He is worth more than getting a set of boxer briefs from the Christmas sales, even if he swears he needs them.
Opt instead for an unexpected gift, set aside from the normative "parental" bunch, but just as useful as that beer glass or those boxer shorts. Mentioned ahead is a list of ten best gifts you can give your dad on Christmas or birthday 2020.
If you want to know about confirmation gifts for girls, click here.
1. A Neck and Shoulder Massager
After a long tiring day at work, picking up endless calls, and attending meetings, all a dad wants is to relax and melt away the tension built up at home. While it might be impractical for him to get a professional massage every day from the masseuse, you can order an at-home neck and shoulder massager to provide him with the same quality massage at much less cost.
The neck and shoulder massager comes with a soothing heat therapy program – a pillow with infrared heat function that offers a smoothing warmth exercise to your body for added comfort. The heating can be set to your dad's requirements and the areas he wants to work on more.
The use is not complicated either, and your father might add the item to his "favorites list." It is easy to operate through integrated controls and can easily be used by any family member at home without reviewing the manual time and time again. Definitely it's one of the best gift ideas for dad.
2. The Rollors: A Game He can Enjoy with the Whole Family
A wholesome and fun combination of bowling, bocce ball, and horseshoes, the Rollors is a lawn game that will give your father the best gift of spending quality time with family this holiday season.
All pieces of the game come in a secure carrying case to grab and go wherever he wants to. You can bring it to the picnics, backyard BBQs, camping trips, or tailgating parties to add some flavor of competitive enjoyment to the outdoor gathering.
The outdoor activity will make the most memorable present for your father and even other family members who will get to be a part of the backyard entertainment. So get the Rollers for any occasion, and your dad is sure to love it!
3. The Solo Stove
The Solo Stove or the "King of Fire Pits" has been a keystone activity for many families during the COVID-19 era.
It will possibly be one of the best things you can gift your father during a pandemic-struck Christmas, especially if he is an avid barbeque-maker or home partier.
A solo stove is best known for its stainless steel structure that promotes comfortable airflow, producing a deep and beautiful warming fire with little smoke and airborne ash.
A slam-dunk Xmas gift for any fire-pit enthusiast, but it does not come cheap. However, if you buy a back-ordered model now, you can save your dad's favorite red-wool sweater from reeking of smoke the morning after, which is for sure.
4. Get the Hammock but Make it Double
The "great" fathers might have heard of the backyard hammock, but "doubling the relaxation" is not something that would cross their minds. Finally, it is your job to make the introduction, but this time, as a Christmas gift.
The portable relaxation enhancer, a double hammock, is well-suited for a backyard camping venture. It is big enough to cover one dad plus one or maybe two more of his pint-sized mates, as long as they keep the weight under 500 pounds in total. The model is crafted from nylon, and with the lightweight ripstop, you can quickly through in a backpack or any day bag.
You might need some sturdy straps to bind the Hammock to trees, and if you are willing to splurge, get an assemble that comes with a concrete carrying case. Place your order now so you can surprise your father with a gift for next year's summer vacation.
5. Okay, Google: Beef up His Wi-Fi
The global COVID-19 pandemic has brought things to a standstill, but it has not stopped people from making ends meet in whichever way they can. Many individuals work from home, and children are attending virtual schools for the foreseeable future.
Hence a strong Wi-Fi connection is now part of the immediate necessity. The Google Nest Wi-Fi can be an excellent gift ideas for dad to surprise your father with during such trying times. With its easy set-up, convenient usability, and maximum reliance, it can be the best solution for upgrading your dad's as well as every family member's home-office tasks.
6. The Holiday Gift Set for the Whiskey Lover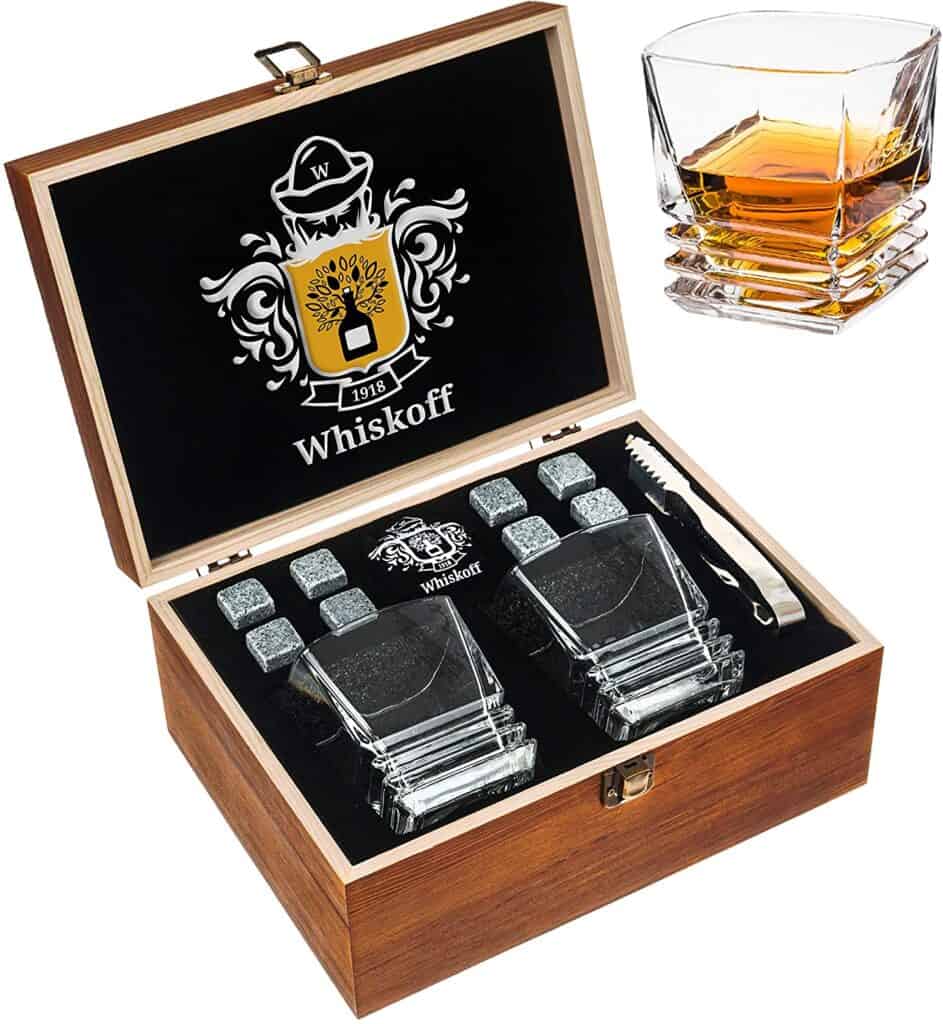 Does your father like going on "spirit" adventures? Is he a wine-tasting enthusiast or whiskey lover in general? If yes, then a holiday tasting box is the best set of gifts for the man.
Get a Flaviar themed tasting box with a selected array of drinks that showcases a wide range of flavored whiskey your father loves drinking during the holidays. The categorical arrangement will make it easy for him to try each flavor even more. If there is anything better a super dad could wish for besides the new golf clubs, it is a wine tasting set.
7. The BBQ Essential Cooler
The high-performance cooler, combining the pleasing aesthetics and extensive capacity, could be the essential dad gear this season.
Get a model with dual-locking lid latches, a built-in bottle opener, and roped handles, making it easier not just to carry beer bottles around but also to have great camping drinks in your favorite backyard patch with barbeque essentials. It is light on the pocket too, which is a win-win for your father's liking.
8. The Dad Charcoal Grill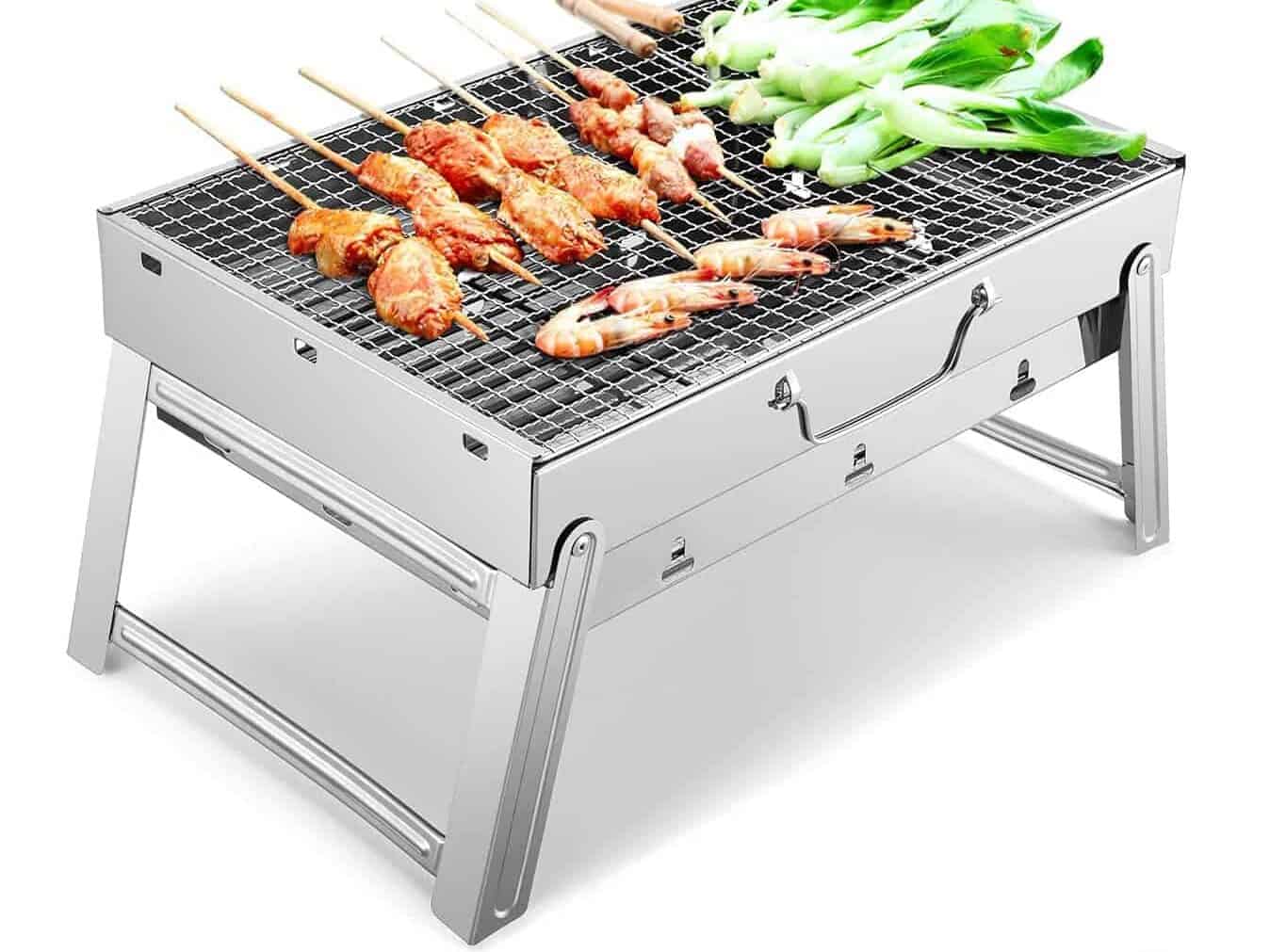 The "parent" suggestions at Dadistry, for instance, recommend getting fathers the kettle-style grill to make up for the loss of backyard barbeque hangouts this pandemic-summer. A charcoal grill model can help your family make crispy chicken skin and flavored ribs during the Xmas offs.
The construction is simple, with not many parts to put together or to need too much reviewing while cooking. A vent on the lid controls airflow, and the ashtray beneath the grill takes care of the clean-up. Indeed, there are fancier grills available in the market, but for the right balance of affordability and sticking to your dad's liking, you cannot go wrong with the classic charcoal grill set. It can be one of the unique gift ideas for dad.
9. A Beer Subscription
The Craft Beer Club offers the most popular beer subscription box for beer enthusiast dads. It is a global program that sends beer shipments to families around the world.
The best part to tell your father would be the premium on fresh beer, with their selected breweries whipping up a new set just before the boxes go out.
Undoubtedly, the best way to surprise your dad this year is to tell him he's been auto-subscribed to a beer deal for the remaining months.
10. The Holy Bidet
In the historical era of toilet paper shortages, a bidet finally sounds like a unique and investing gift ideas for dad this season.
Compared to papered goods, the bidet is also a healthier and more sustainable alternative for the toilet. There is much to recommend about the everyday hand-shower, such as the straightforward installment, which does not take more than 45 minutes, and the practical usage of a push button on the tool.
Bonus Gift: Awesome PJs for Dad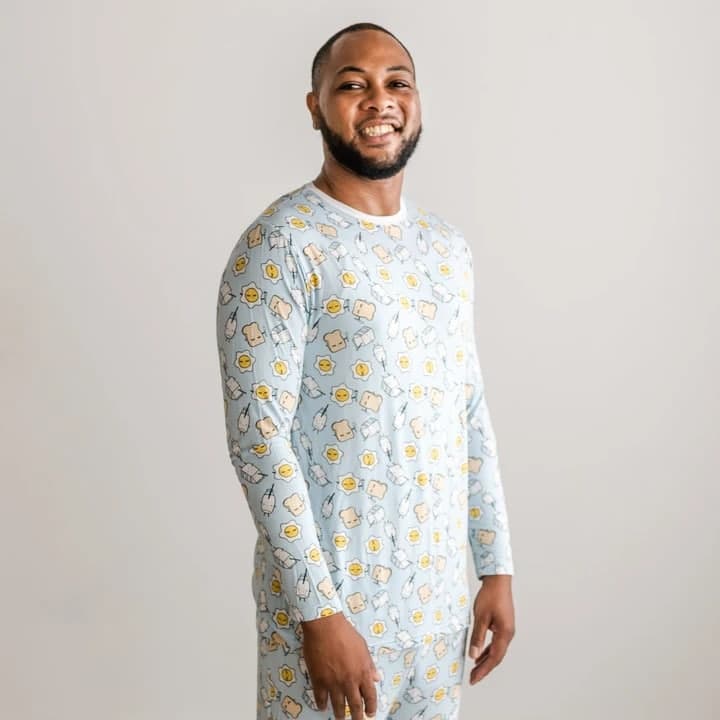 Who says dads can't have nice pajamas with adorable prints? They can, and they will be more than happy to wear them. These bamboo-viscose pajama sets make perfect presents for dads who love their sleep and love getting comfortable at home. Bamboo fabric is naturally hypoallergenic, moisture-wicking, and thermoregulating, making it the perfect material for sleepwear. Best of all, it's biodegradable and sustainable!
Dad deserves nice things too. Don't hesitate to get him awesome pajamas along with another gift on this list if you have the extra budget. Spoil your dad just like how he spoils you. It's guaranteed to put a smile on his face.
Ancient Weapons
Got a dad who's into history and movies and shows set in the distant past? Get him a realistic replica of a firearm from his favorite period. He can add your gift to his other collections or use it for his hobbies if he's into theater or historical reenactments. Admittedly, it's a unique gift, but if he enjoys this stuff, the best thing you can do is to support him in his hobbies and interests. Material gifts are miscellaneous; your love and support are the icing on the cake.
Live for the Smile!
A common belief held amongst people is that it is easier to buy presents for men than women. However, that narrative is beginning to change.
Your father is more likely to ask you not to spend money on the "extravaganzas" or that he does not need anything for the special days because he is rarely told to take time and figure it out for himself.
The lack of communication makes it difficult to shop for males in the family and even more challenging when that man is your father. Hopefully, the ideas given in this article will help you figure put on how to turn that wearing frown into a joyful smile this Christmas.