Blog
Best Gifts to Cheer Up Your Friends and Loved Ones in Isolation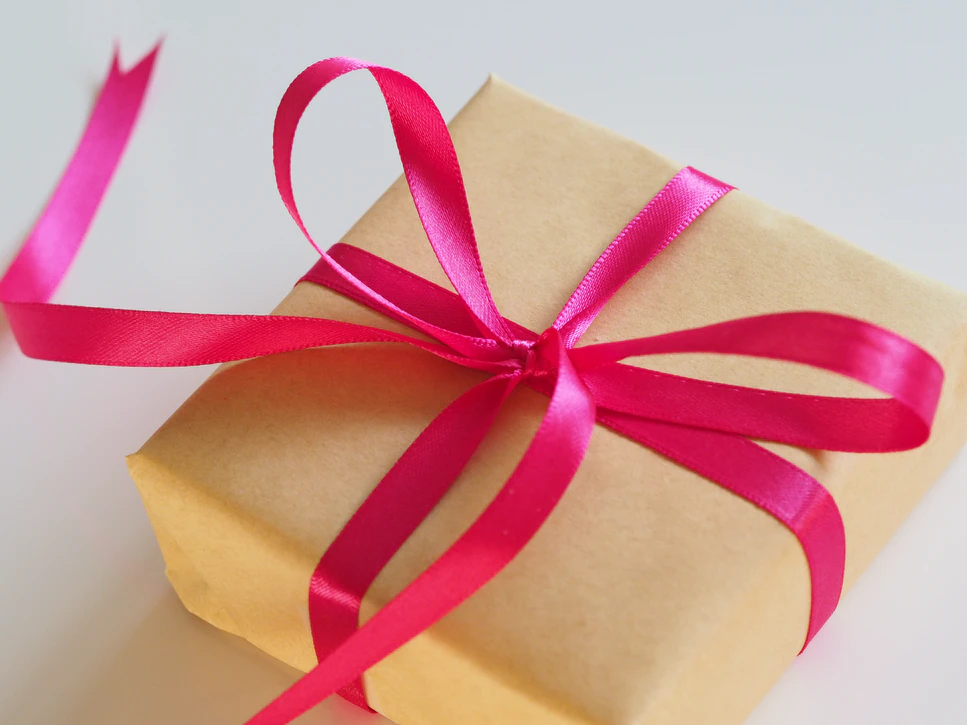 When we're in isolation and unable to go and see the people we love, sadness can overflow. The best thing to do is to help each other by cheering up. And, what better way to make someone happy than giving gifts.
Even without meeting and seeing them in person, you can cheer them up with little things that bring joy to their life. To know the gift ideas that cheer up people during isolation, check out our list below.
Flowers
Flowers are incredible gifts for any occasion or event. It could be a birthday, anniversary, or even just a regular day that you want to make someone feel valued. There is always something about flowers that generates positive sentiments. It is also said the beauty of flowers can elevate the spirit of the gift, making it ideal for cheering up someone during isolation.
Plants
During isolation, we can have all the time in the world to take care of our homes. This makes a plant an ideal gift. They keep the recipient busy and happy while taking care of them. Plus, if your giftee is not a big fan of flowers, a living plant is what you should opt for since it lasts longer than bouquets.
A Self-Care Kit
If you cannot decide on one thing to give, then a box filled with assorted knickknacks is the answer for that. The absolute lockdown gift idea for your sweetheart is a little box for self-care.
What can you stuff your self-care gift box with?
Books
You can put in one or two of your favorite motivational books. Make sure you choose the ones that inspire and encourage productivity. So, even if they are isolated, they can feed their mind with healthy thoughts.
Fuzzy Socks
Socks are best buddies when it comes to cold nights. They keep the feet and the entire body warm.
Cozy Blanket
Blankets are things that somehow mimic warm hugs. So, if you cannot physically hug the person you love, a blanket can do that for you in the meantime.
Bath Bombs
A hot bath helps people relax. Bath bombs have ingredients such as essential oils and salts that will change up a regular bath.
Tea or Coffee Packets
A hot cup of tea or coffee will change the mood of a person. If the receiver is a tea or coffee drinker, put in their favorites or the ones you think they would love to try.
Gift Certificates
Do you want a fail-proof gift? Gift certificates are the answer. It may seem popular among gift-givers, but gift cards are truly heaven-sent for people who are hard to shop for. Also, giving gift cards is easier if you already know the giftee so well.
Here are two of the best shops to buy gift certificates from during isolation.
Food Delivery Restaurants
Food makes us all happy and full. Make sure you send your loved ones gift certificates from the restaurant they love. It could be a fast-food place, a salad place, a cafe, or anything they enjoy.
Online Shops
While in isolation, treat your loved ones with a shopping spree that will help them relieve stress. And the best part is that you don't have to struggle to find the best item for them. That's because they can freely choose what to buy with a gift certificate.
Sanitizing Kit
Another practical gift idea that shows your love and care is sanitizing kits. During a pandemic, all you can think about is the health and safety of the people you love. So why not give them a gift that reminds them to keep clean, safe, and healthy?
Here's a list of the thing you can incorporate in the sanitizing kit:
UV Phone Sanitizer
Let's be honest, when you are all alone at home, your phone is your best friend most of the time. A phone sanitizer is a great way to remind the giftee to take a break and leave their devices in a sanitizing box. This helps keep their phone clean and, at the same time, stop them from being exposed to too much radiation. Instead, they can read a book or do something productive.
Hand Sanitiser or Alcohol
A sanitizing kit will not be complete if there are no hand sanitizer or alcohol bottles. You can pack the big bottles that will last a long time or the handy ones that the giftee can easily bring anywhere.
Disinfectant Wipes
Also, do not forget the disinfectant wipes. Cleaning up surfaces will be a piece of cake, so make sure you pack a ton of it in your sanitizing gift kit.
Sweet Treats with a Beautiful Twist
Nothing can beat sweet treats like chocolates as gifts. They are so unique that the giftee can't help but smile. Also, chocolates come in hundreds of different varieties, and you can have them specially tailored for the receiver.
Make your life easier by ordering through an online gift delivery shop. You'll have tons of options to choose from, from chocolate bouquets to sweet treat baskets.
Here are the best items to cheer up your loved ones during isolation:
Chocolate bouquet
Go and wish them a great day with a chocolate bouquet. This type of gift offers a unique and beautiful arrangement of assorted chocolate, making them ideal for giving to your special someone.
Bouquet of Chocolates and Flowers
Remind the person during a pandemic that you are thinking of them with a flower and chocolate bouquet. The lovely placement of the item can indeed melt the heart of the giftee.
Chocolate Gift Baskets
Quarantine gift basket ideas are the best. They show affection during a tough time. It is a unique presentation of love throughout, and it will undoubtedly fill the receiver's heart with happiness.  
Last Word
We're sure you've already figured out what to get for your loved ones during isolation. One last thing you should not forget is to include a tiny note of how you love and care for them. This makes your gift even more special than it already is.