Blog
Trending
Festive Delights: Unwrapping the Perfect Holiday Gift Ideas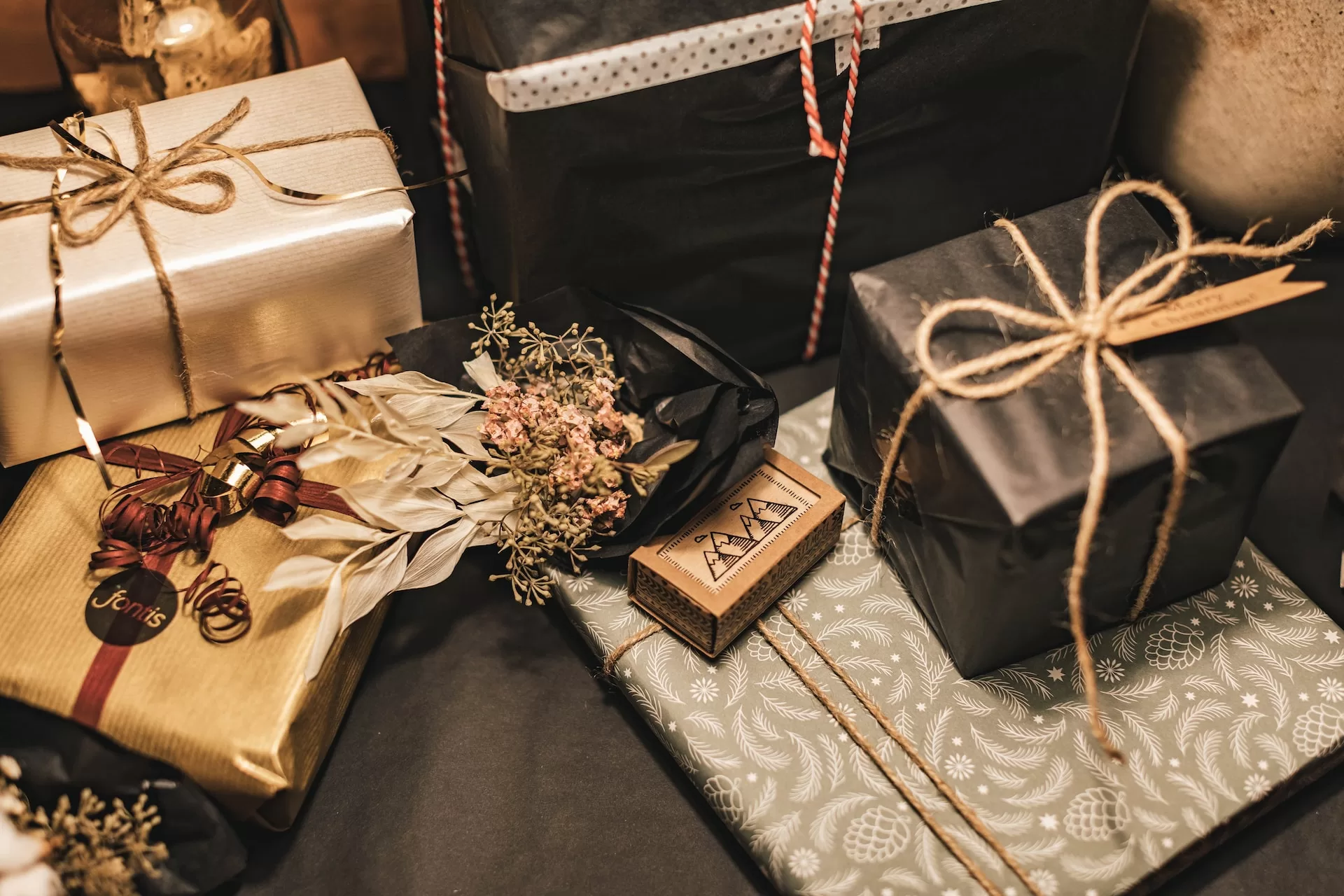 The holiday season is upon us, and with it comes the delightful challenge of finding the perfect gifts for our loved ones. Giving to others becomes a tradition of warmth and togetherness as we congregate around glowing candles and crackling flames.
If you're seeking inspiration for this year's presents, look no further. In this article, we'll unwrap a treasure trove of holiday gift ideas to bring smiles and warmth to those you cherish.
Personalized Treasures
Getting a present designed explicitly for you shows a lot of care and effort was put into it. Whether it's a photo album filled with happy memories, jewelry with a special inscription, or a blanket with a monogram, it's impossible to top the thoughtfulness and sentiment conveyed by a personalized present.
Tech Enthusiast's Haven
Think about the tech lovers in your life and what they like to do for fun. Presents like smart speakers, wireless earphones, and the newest wearable technology will impress the recipient with their forward-thinking taste. Add some warmth to the digital experience with a heated blanket that incorporates cutting-edge technology.
Culinary Adventures
Give a present that will hit the spot for the foodie who has everything. Your loved ones can experience a culinary vacation without leaving their homes with the help of a gourmet gift basket filled with exotic spices, handmade chocolates, and excellent wines. For those who enjoy hands-on experiences, consider cooking classes or unique kitchen gadgets.
Mindful Relaxation
In a fast-paced world, the gift of relaxation is priceless. A tranquil haven can be made with the help of calming essential oils, fluffy robes, and scented candles. Another option is to give the gift of meditation, either through a subscription to an app or a notebook that encourages quiet reflection and contemplation.
Green Thumbs Galore
For garden enthusiasts, a selection of seeds, planters, and gardening tools can be a source of endless joy. Succulents and bonsais are two examples of low-care indoor plants that can bring the beauty of nature into any room. Anyone with a green thumb or an interest in developing one would appreciate this thoughtful present.
Adventure Awaits
Add some excitement to the holidays with presents that encourage discovery. Surprise weekend vacations, new hiking equipment, or even a travel notebook can inspire a lifelong love of exploration and provide unforgettable experiences.
Artistic Expressions
Encourage individual expression and let your inner artist shine with thoughtful presents. High-quality sketchbooks, acrylic paints, or a photography workshop can encourage your loved ones to embrace their artistic sides and discover new talents.
Bookworm's Paradise
For the avid readers on your list, books remain a timeless and cherished gift. Consider what they like to read and choose books that will take them on an exciting adventure or teach them something new.
In the spirit of giving, remember that the thought and effort you put into selecting a gift matters most. The idea that went into a gift makes it unique and helps cement relationships. Use these suggestions as a starting point to discover the ideal holiday presents for the people in your life.
The joy of the holiday season is beautifully encapsulated in the act of giving. From personalized treasures to culinary adventures and everything in between, the perfect gift reflects your appreciation and affection.
So, while you wrap up these holiday treats, remember that the real magic is in the joy you'll offer to the people you care about.