Gifts
5 Perfect Gifts For A Bibliophile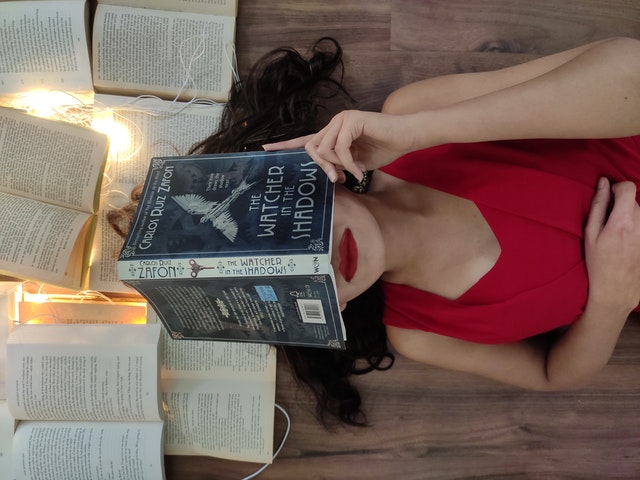 Are you looking for the perfect gift for your bibliophile friend? A good book is an obvious choice but there is a lot more than just a great book. A booklover can sometimes be hard to please, so we have created a list of the 5 perfect gifts for a bibliophile that will make them ecstatic.
Book lovers have unique tastes when it comes to gifts so why not give them something unique. Gifts are great when they are picked up with thought and care for the person who is going to receive them. We do know how difficult it is to choose the right gifts for anybody, let alone a book lover. Anything that is fun, unique, creative, and functional makes for a perfect gift. 
What are the 5 Perfect Gifts for a Bibliophile
Audiobooks
Audiobooks are a fun alternative to your regular books. This is a perfect gift for people who love to carry tons of books wherever they go. Audiobooks are fun and make for good gifts. Gifting audiobook memberships is also a good option, this can give your friend access to a variety of books, not just one. Amazon offers the Audible subscription at a fair price. 
Audiobooks allow you to listen to a book on the go, never complain about not having enough time to read. You can get a lot done while listening to interesting audiobooks.
A Scratch-Off Poster  
A scratch-off poster is a perfect gift for somebody who likes to set goals and get them ticked off the list. A scratch-off poster with various book titles is a good gift idea. You can customize the book titles according to your bibliophile friends' interest in books.
This poster will give a visual representation of how many books are read and how many more to go. Just scratching it off as and when they finish reading is as exciting as reading the book till the end. It is perfect for somebody who likes to see their achievements right in front of them for motivation. You can buy this off the market or make it yourself as well. This fun DIY gift will also be more precious and special than any usual gift.
A Smart Light cum Alarm 
This is a perfect and thoughtful gift for those bookworms who love to read books before bed. Many smart lights these days come with an in-built alarm clock. You can gift these to your bibliophile mate to help them read at night with the perfect light and wake them up in the mornings too.
These smart lights use technology that allows users to set it for a duration of time for reading and it will slowly fade out as the time nears the end. It also has an alarm function that lets you wake up on time. Perfect for bookworms that stay up late and miss out on the early morning sun.
Kindle Paperwhite 
A perfect gift for book nerds that love to switch between books and cannot carry many books together. Amazon Kindle is a fun gadget that makes for a perfect gift. It compresses thousands of books in one device that you can easily carry along.
The device is compact and has access to millions of books from various genres.
Though it can be a tad bit expensive for a gift yet, it is one of the perfect gifts you can gift. It allows the users to adjust its brightness which doesn't strain the eyes and lets you store as many books as you wish to.
A Puzzle Based On a Book
Don't just solve and put the pieces of a story together, put the pieces of a puzzle that is based on your favorite book together. This is a great gift for people who love puzzles and books. You can give a puzzle that has a theme related to the current book that a book nerd is reading and make the book more enjoyable. Jigsaw puzzles can get people together and ignite interest to keep up with the storyline of the book. You can give this to young readers to keep them motivated and add a fun element to their reading habits.
Conclusion
A bibliophile will appreciate these 5 perfect gifts that are thoughtful and enticing at the same time. Don't scratch your brains for the perfect gift, use these 5 gift ideas and make an impression on a bibliophile.