Blog
15 Ways To Make Your Valentine's Day Memorable
Valentine's Day is just around the corner and what better occasion is there to do something special with your loved one? Even if you cannot get away for an exotic holiday right now, there are still many ways to make your Valentine's Day memorable.
And here are a few ideas you can consider!
Ways To Make Your Valentine's Day Memorable
1. Make time for them
Nowadays, we're all so busy with our jobs and responsibilities that the best way to show someone how much we care about them is by making time for them. Nothing can replace spending time together so make sure that this Valentine's day, your loved one takes priority.
Put away your phone and other electronics and give all your attention to them. You don't even have to do anything too grand. You can go for a hike in nature and relax together while talking about your best memories, or simply stay home all day and be lazy. 
2. Breakfast in bed
If you want to go for a classic Valentine's surprise, why not spoil your partner with a delicious breakfast in bed? It has probably been a while since they woke up to the smell of pancakes and there's no better way to start a day than with a meal made with love.
Get up extra early and take over the kitchen; go the extra mile and make heart-shaped pancakes by using your cookie cutters. Add a cup of coffee or your partner's favorite tea, and arrange it all on a lovely serving tray.
3. Cook their favourite
As you might have already guessed, food is a surefire way to make your Valentine's Day memorable. If food is a love language between the two of you, then preparing your significant other's favorite meal for this occasion can be the perfect gift.
Even if you're not a particularly good cook, the gesture will surely touch their heart. And the only thing that could be even more memorable is – cooking the meal together! Finally, light some candles, put on some music, pick up a bottle of quality wine, and your romantic dinner is ready.
4. Get them a special gift
Giving a thoughtful gift is a great way to show someone your love. Finding that perfect thing you know your partner will simply love will not only make them happy but it will also show how well you know them.
If you choose well, they will treasure the gift for years to come, so, don't shy away from picking up a special gift that is just for them. You can also go DIY and put your heart into your gift on a whole other level.
5. Leave them a note
Love letters might be old-fashioned, but that is what makes them so charming. You might not vocalize your feeling too often, and writing them down will allow you to express what you're too shy to say.
Your partner will be able to keep and treasure your letter – no one can deny what a romantic gesture this would be. If you find it hard to write down your own words, you can also find romantic quotes and write them on sticky notes.
Leave them all around the house for your significant other to find and keep surprising them throughout this special day.
6. Decorate your home
When we're celebrating a holiday, we decorate our homes, don't we? You can do the same thing for Valentine's Day to make the occasion more special.
Bathe your bedroom in red and pink: rose petals are not only for the movies. Add some fairy lights and scented candles for a dreamy atmosphere. You can also hang some garlands or DIY some décor – it's cute and it will show your excitement for spending this holiday together with your loved one.
7. Capture the moment
You're making a lot of effort to make your Valentine's Day memorable – make sure you don't forget to also capture it all! We need to treasure our good memories and what better way to do so than by taking a few photos that will always warm your heart.
If you have decorated your home, you will have no problem taking stunning photos of the two of you, but if you want to take your photos to the next level, you can also hire a photobooth. Have your little photoshoot and don't forget to have fun!
8. Have a romantic movie night
If both of you are movie buffs, it's a no brainer that your Valentine's Day program should include a romantic movie night. Is there a movie that is significant to your relationship? Perhaps the movie you watched on your first date, or one that is similar to your love story.
Of course, a romantic movie would be the most appropriate, but anything goes. Just be yourselves and watch the newest horror movie on Netflix if that's what you like! Make some caramel popcorn, get cozy on the couch, and you'll have a great time!
9. Go to a bookstore
If rather than movie buffs, both of you are bookworms, you can also make your Valentine's Day romantic and memorable. How about going on a date to your local bookstore? You can pick out a book for each other together and give each other a romantic gift this way.
You will always remember this day in the future when you see the book on your bookshelf or are rereading it to relive the memories.
10. Make something sweet
Valentine's Day is practically synonymous with candy and sweets, so skipping this would be a crime. Surprise your significant other with some homemade treats: find some easy but delicious cookie recipes and try your hand at baking.
If you're not a kitchen fairy, go for some no-bake sweets that you cannot possibly mess up. Even something as simple as a chocolate fondue with some fresh strawberries is going to create a perfect Valentine's mood.
However, if you want to go the extra mile, consider putting your heart's feelings into your cookies – literally. Write little notes on small pieces of paper and bake them into fortune cookies! That way, your loved one will be surprised with a new message every time they take a bite.
11. Take a romantic bath
Both of you are probably tense from the stress of the daily hustle and bustle. Why not use this occasion to finally relax to the maximum? Few things would be as romantic for your Valentine's Day date as taking a romantic bath together.
Prepare the bathroom for the occasion. Make sure it's clean and there's no mess in sight. Add atmospheric lighting – scented candles are a must, and bring in all things luxurious.
Rose petals all around, bath oils, and a tray with the previously prepared sweet snacks will make you feel like you're in a hotel. Add a bottle of wine or champagne to the mix and it will be a memorable, relaxing night.
12. Give them a massage
Speaking of relaxation, another way to make your Valentine's Day memorable and relaxing is by indulging in a massage. Massages not only feel good, but they are also extremely beneficial for us, booking a session is thus a perfect Valentine's Day gift.
The best idea would be going for a couple's massage – both of you will feel rejuvenated afterward. However, you don't need to leave your home if you don't want to. Another romantic idea would be giving each other a massage. Make it extra romantic by boosting the atmosphere with some relaxing music and fragrant massage oils. Your partner will surely love it.
13. Have some fun
Acting like adults all the time can be tiring. You can preserve the youthfulness of your relationship by letting yourselves go and having some fun. Board games are not only for kids, and playing video games together can be a fun test to your relationship as well.
Filling the day with plenty of laughs is the perfect way to make it memorable.
14. Make a time capsule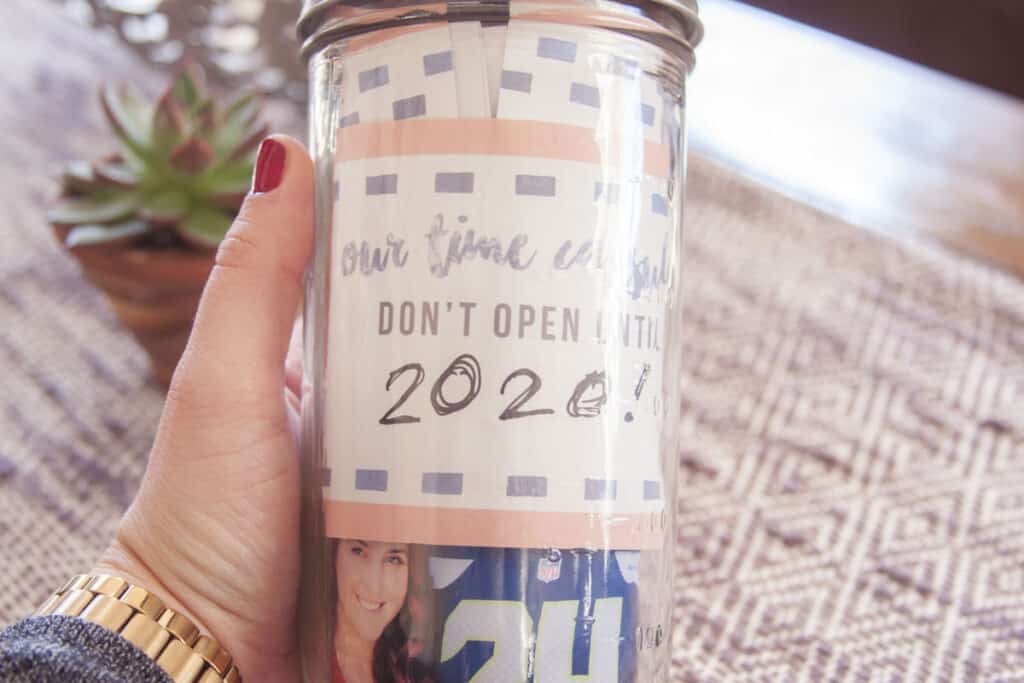 The next way to make your Valentine's Day truly memorable is by making a time capsule together. Wouldn't you love to look back on this stage of your relationship years in the future? A time capsule is a perfect way to do so and it can be very romantic to put it together.
Find photos, write letters, add little memorabilia such as movie tickets or dried flowers. Decide when you will open the time capsule, and you're done!
15. Go on a staycation
Finally, since travelling is not an option now, what you can do is going for a staycation in your town! You can book a room to feel like you're truly on a vacation, but you can also simply stay home and enjoy your staycation differently.
Going out and pretending you're tourists in your city can be a really fun activity that will give you plenty of laughs and a lot of memories to treasure in the future. It will also allow you to look at your hometown in a different light.
While it is true that you should show your love to those who are important to you every day of the year, Valentine's day is just around the corner so it's time to come up with ideas to make it extra memorable. Don't shy away from being cheesy. Life is too short.