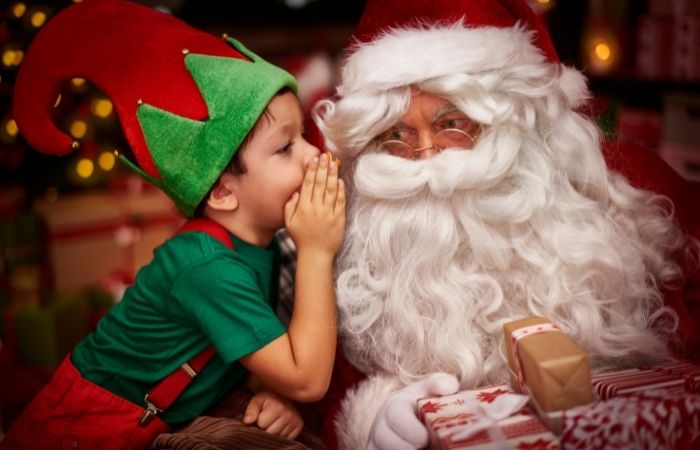 Christmas is right around the corner and the hustle-bustle of the festive season is already in the air. With Christmas comes the pressure of gifting the perfect gifts for friends, family, and co-workers. Secret Santa is a popular event that takes place every Christmas at almost all workplaces. For those who are not aware, Secret Santa is a game where friends or co-workers get together and share gifts and celebrate the spirit of Christmas. It is a similar game to White Elephant exchanges. 
But for many people Secret Santa can cause a lot of stress and anxiety, worrying about what to gift and whether the person you are supposed to gift likes it or not. To take away your stress we have curated a list of Secret Santa gift ideas that your friends or co-workers will enjoy and also it won't burn a hole in your pocket. We understand that finding the perfect gift is not just challenging but also stressful. You will have to admit that you always want to buy a gift that is thoughtful, unique, and won't burn a hole in your pocket.
You no longer need to worry about scrambling through the various sites and stores for the perfect gift instead sit back and relax cause we provide you with some fun, thoughtful, and exciting secret Santa gift ideas. Don't worry, Secret Santa will love your gifts.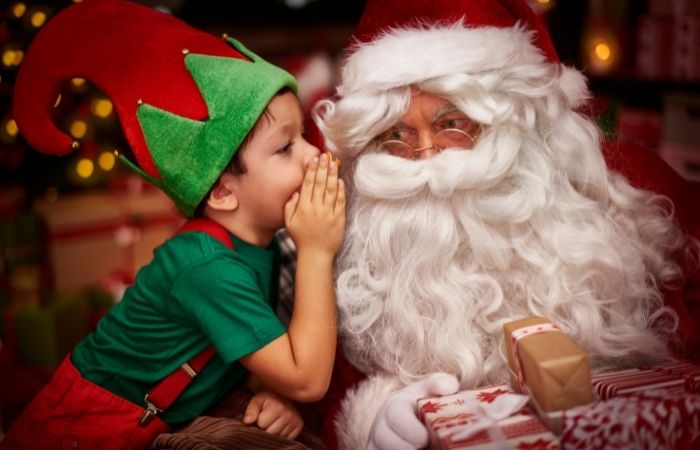 Mini Heater 
Baby, it's cold outside! If you don't want your friends or colleagues to sing this song during Christmas, give them a personal Mini Heater that will keep them warm and safe from the cold outside. Mini heaters are portable and don't take up a lot of space in the house. Not just to use at home but if you give it to a coworker they can keep it on their desk as well. Check out Amazon Basics Personal Mini Heater available on Amazon for $23.65. This mini heater also comes in various colors that are fun and bright.
Tea Infuser 
For people who enjoy sipping tea during a chilly day, this one is for them. There are many tea infusers available but the Genuine Fred Manatea silicone tea infuser is quite unique and will make a nice Secret Santa gift. This tea infuser is good for loose tea leaf consumption and also looks adorable. Don't be surprised if a coffee drinker asks for your tea infuser. This Manatea tea infuser is available for $9.90 on Amazon.
Infuse and Pour Alcohol Kits 
A perfect gift for holidays is this Infuse and Pour Alcohol kit. Secret Santa will be proud of your choice of gift. You can set up your mixology game at home along with an infusion kit. Just add your favorite poison to the infusion bottle and keep it for a week. You can enjoy blueberry, spiced orange, strawberry jalapeno, spicy pineapple, and lavender drinks. We believe every cocktail enthusiast will love this gift. It is available on uncommongoods.com for $25.
Collapsible Coffee Mug 
This is a thoughtful Secret Santa gift for somebody who believes in sustainability but doesn't want to compromise on design. The Stojo Collapsible coffee mug easily fits in the pocket. You can expand it to fit different quantities of coffee like 8, 12, and 16 ounces which seem to be a good range. Once the coffee is over you can simply fold it and chuck it back in your pocket. 21 different colors are available in this mug and it comes with a reusable and removable straw made of silicone. You no more need to worry about disposing of coffee cups or storing a thermos that is empty. It is modestly priced at $20 on Amazon.
Waffle Maker 
Who doesn't enjoy warm waffles on a cold morning? Gift a Dash Express 8" Waffle Maker as a Secret Santa gift to your colleagues or friends and see how happy it makes them. Who knows you might even get invited for breakfast! This waffle maker can make waffles, paninis, hash browns, and a lot more. It is compact hence easy to carry along. It is an affordable and thoughtful gift that everybody will love. This waffle maker is available on Amazon for $24.99.
Final Words
Leave your worries behind now that you have a list of gift ideas you can use for the Secret Santa gift exchange. No more last-minute running around for the perfect gift. Now sit back and place your orders before time to avoid any last-minute delays. These above-mentioned gift ideas will surely get you a lot of praise and appreciation and won't burn a hole in your pocket. You can buy fun gifts at an affordable rate as well.