It is not traditional to give people things on New Year's Eve, but it's always good to have options if you're the kind of person who likes doing romantic things for your partner.
This year has been hard, with new variants of covid and life trying to get back to its track. You and your partner have surely gone through a bumpy ride much like the rest of the world. So appreciating what you have is always a great idea.
We have a list of gifts you can give your partner this New Year if you're feeling generous and grateful.
Ready? Strap on.
1. Personalized Calendar
Get your partner something useful and meaningful. Get them a personalized Calendar for their study or office. The theme could be anything from the pictures of you both to your children or the best photos of your pet. Go crazy with ideas. This is a kind of gift your partner will surely use around the year and it makes for a very cute one too.
Kindle- does your partner love reading? Do they always travel and complain about not being able to carry their books? This is just a gift for them. Make sure you get them a cover with and could be better in their favorite color. It adds an extra personal touch from your end. A nice kindle is a very durable gift that your partner will never stop thanking you for.
2. Personalized Coffee mugs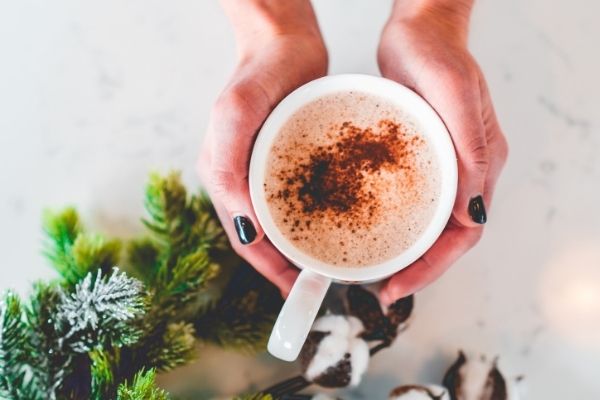 Get them a nice coffee mug, if you have a partner that likes their coffee in a certain way. Try to go for something durable and pretty. Pro tip- Go for nice Ceramic cups they won't have a theme or a sticker that makes it look like it's customized but some places make ceramic cups on demand, see what your partner would like, and go ahead with it.
3. Noise Canceling Headphones
A little on the nose, but if you have a partner who loves blasting their music on the home stereo then you can get them a pair of nice wireless, noise-canceling headphones. This comes in handy for travel and work out. It makes for a great timeless present that they will always use and cherish. Pro tip- make them a playlist with the artists of their choice or the ones that you both listen to together so that your extra touch is there with the present.
4. Diamonds
This is an eternal gift for New Year and remember it is also gender-neutral. It is often said that when you can't think of a good present for your partner, just go for diamonds. They can never go wrong. If you're getting it for your husband/boyfriend you can go for a nice bracelet or a cuff link. A lot of Jewelry stores make on-demand cuff links just for this reason. If you're buying for your woman then a classic necklace with matching earrings is the way to go.
5. Romantic Getaway
This might be a bit cliché but it's the one that will win you all the brownie points. Take your partner out on a surprise getaway to a nice vacation spot where both of you can celebrate New Year's Eve together. Like we said the year has been hard and if you've not had enough time with your partner then the last three to four days are the best way to make it up to that. Pro tip- try to go to a place your partner has already mentioned to you but your schedules have never matched.
6. Watch organizer
Get them a nice watch organizer for their very many watches that you have to keep looking for when they are leaving for work. One nice place to keep their watches together. Pro Tip- get them a roll-on one so that they can travel with it.
Conclusion
Hope you know now what to do for your partner this New Year's Eve. Our advice is never afraid to go big, if you can then get them everything on this list. Everything on this list is curated by couples so remember that you're in good hands. So what are you waiting for? Start shopping.